2019 Zipline Season Opener!
March 01, 2019 to March 03, 2019 in Guntersville , AL
9am-6pm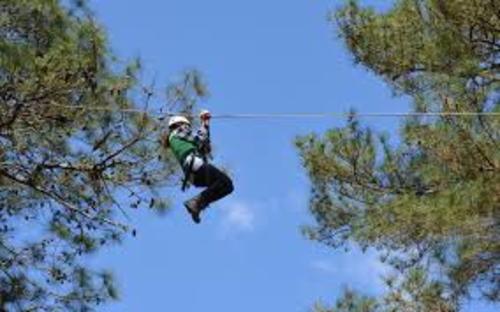 Video provided by Outdoor Alabama
website
tickets
Are you ready to take a safari through the Northeast Alabama Wilderness? At Screaming Eagle at Lake Guntersville, you and your family now have the opportunity to enjoy stunning scenery, thrilling ziplines and some crazy fun suspension bridges as you hike through the trees at Lake Guntersville State Park. The 2019 season goes from March 1 to December 27. Our level 1 zipline canopy tour is approximately 2 hours of nonstop adrenaline rushing, heart pounding FUN! This tour consists of 10 ziplines ranging from 75 feet to 400 feet in length and four adventure bridges. Heights range from 20 feet to 75 feet in the air. On our level 2 participants will get to challenge themselves on 7 NEW super zips which range from 1500 to 2100 ft long and 40 to 190 ft high!