LuLu's Fat Tuesday Celebration & 18th Anniversary!
February 13, 2018 in Gulf Shores , AL
10am-6pm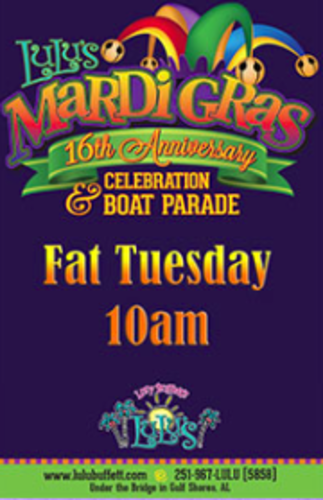 website
Join us here at LuLu's on Fat Tuesday, February 13, 2018 for the biggest, baddest (with a side of Lagniappe) Mardi Gras Celebration in town. Come dressed in your finest beads and costume then start your day with one of our signature beverages while you listen to the great band starting at 11am. Watch the Mardi Gras boat parade as it rolls into LuLu's and keep the party going with more great music at 5pm.