This Event Cannot Be Found
We could not find the event you were looking for but have searched similar events below.
Please feel free to search for other possibilites as well.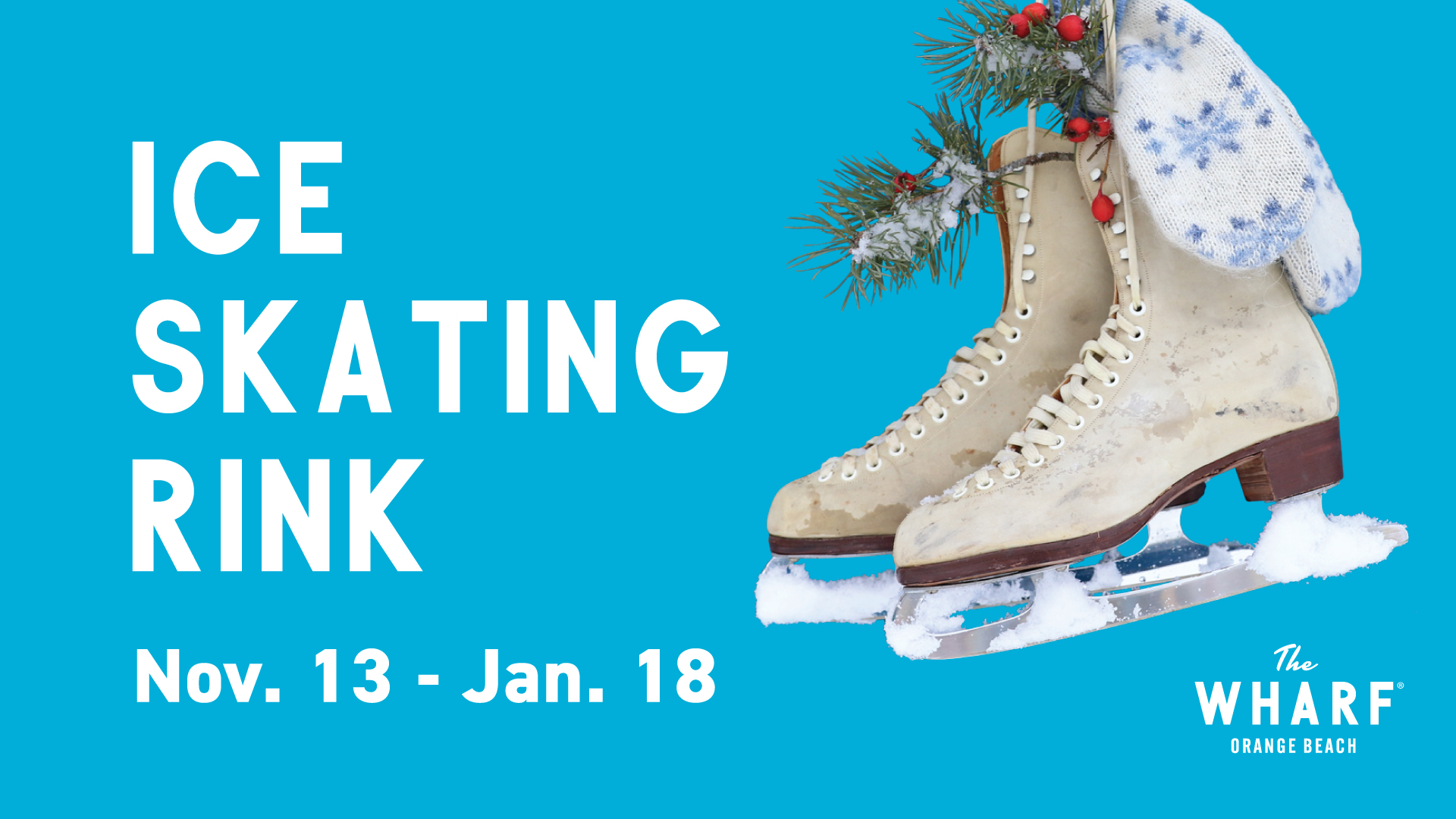 Nov 13th, 2021 to Jan 18th, 2022
What: Ice Skating Rink Where: The Wharf; Located under the large white tent on Main Street next to the Fire Station When: Friday, November 13 - Monday, January 18 Times: • November 13-20: o Monday-Friday: 4-10pm o Saturday and Sunday: 10 am - 10 pm • November 21-29 (Thanksgiving Break): 10 am - 10pm o November 26 (Thanksgiving Day): CLOSED • November 30-December 18: o Monday-Friday 4-10pm o Saturday and Sunday: 10 am - 10 pm • December 19-January 4 (Christmas Break): 10 am - 10pm • December 24 (Christmas Eve): 10 am - 4pm • December 25 (Christmas Day): CLOSED • December 31 (New Year's Eve): 10 am - Midnight • January 1 (New Year's Day): 10 am - 10 pm • January 5-18: o Monday-Friday 4-10 pm o Saturday and Sunday 10 am - 10 pm Cost: • General Admission: $12/per person • Combo Pass (Ferris Wheel & Ice Rink): $17 (Credit cards only) • Frequent Skater Pass: $100 for 10 passes ($20 savings) • Socks: $3/pair • Concessions: $2 each (Bottled Water, Pepsi, Mountain Dew, Diet Mountain Dew, Hot Chocolate) Specialty Nights: • November 13: DJ Night For birthday party information and pricing, contact Jade Hubbard at 251-224-1000 or jadej@alwharf.com. Note: Your safety is of utmost importance to us here at The Wharf. Because of that, The Wharf is encouraging all guests to adhere to social distancing and facial covering guidelines. We ask that you come out, have fun and keep back six feet. Air high fives are encouraged when you see your friends at the event. For your convenience, we have also added hand sanitizer stations throughout the property. We want all visitors to feel safe when they visit The Wharf! We can't wait to see you … here!
The Gulf Coast
Orange Beach