This Event Cannot Be Found
We could not find the event you were looking for but have searched similar events below.
Please feel free to search for other possibilites as well.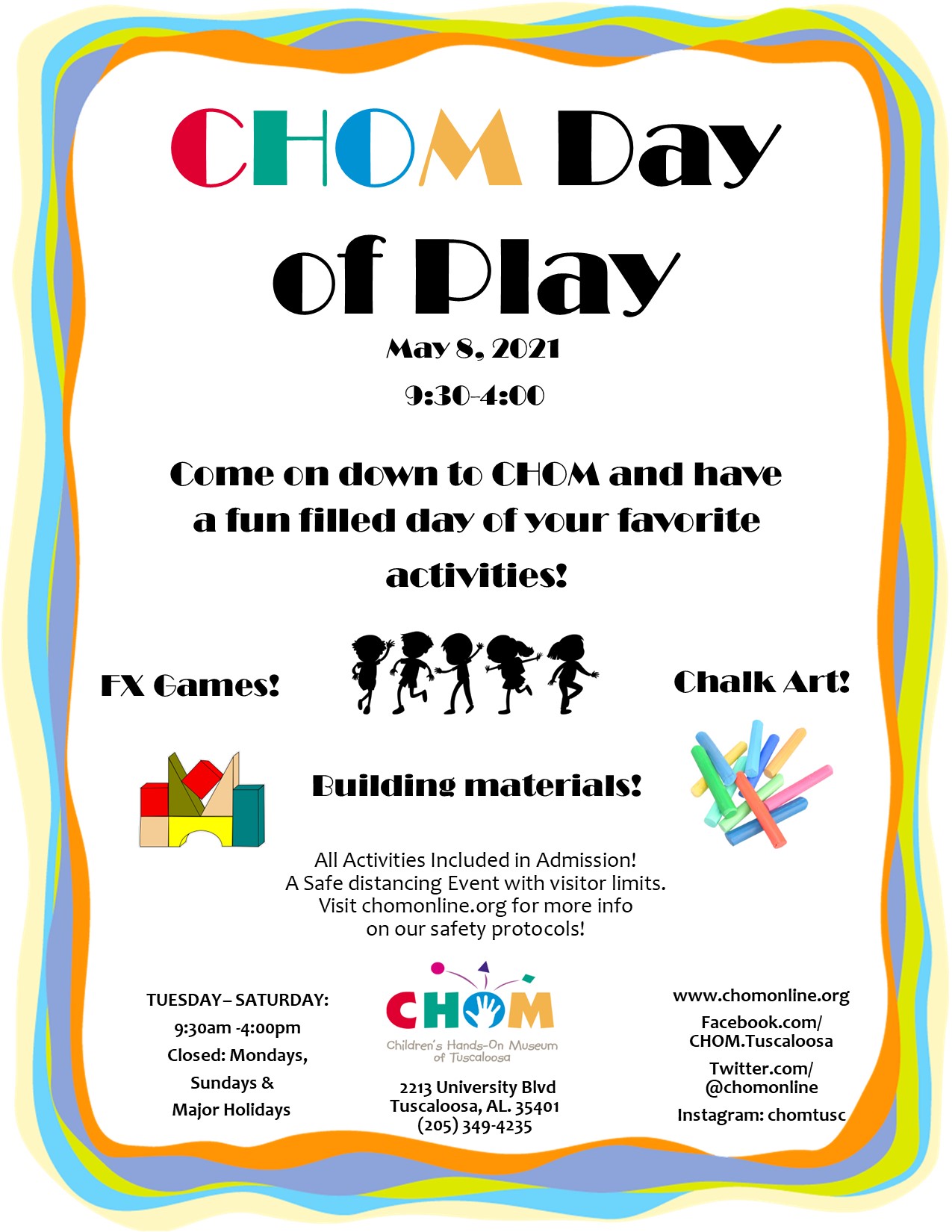 May 8th, 2021
CHOM Day of Play! May 8, 2021 9:30 - 4:00 pm Come on down to CHOM and have a fun filled day of your favorite activities!
Birmingham & Tuscaloosa
Tuscaloosa