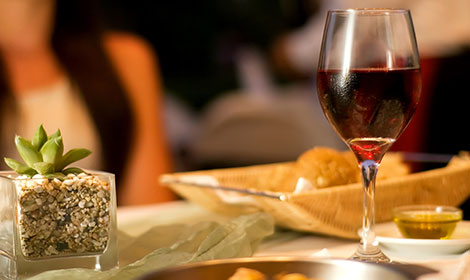 Any way you slice it – be it the fried green tomatoes at the Irondale Cafe in Irondale, crawfish pie at Ca-John's Bar and Grill in Faunsdale or meatloaf at G's in Huntsville – Alabama has culinary boasting rights to some of the most distinctive cuisine in the country.
With hundreds of restaurants, cafés and markets, Birmingham is a must–taste for any visitor. Sample the array of vegetables at Niki's West or enjoy baked grits at Highlands Bar and Grill. In nearby Bessemer, The Bright Star has been serving customers its signature gumbo and famous pies since 1907. A short drive will take you to Clanton, where Peach Park and Durbin Farms offer ice cream delights and market-fresh produce, and Heaton's serves up pecan pie that tastes just like what Mom used to make.
Dreamland in Tuscaloosa and Big Bob Gibson's in Decatur top Alabama's list of award-winning barbecue joints where you will never get tired of licking your fingers. When it comes to deliciously different, you've got choices ranging from freshly squeezed lemonade at Toomer's Drugs in Auburn, key-lime milkshakes from Stacey's Old Tyme Soda Fountain in Foley and orange rolls at All Steak in Cullman. And Alabama's Gulf Coast offers everything from succulent seafood favorites to delicious desserts, such as cheesecakes from Hope's in Gulf Shores and coconut cream pie from the Tiny Diny in Mobile. Other Gulf Coast standards for the raging appetite include Creole-style gumbo from Roussos, "stewed, nude or any way you like it" shellfish from Wintzell's Oyster House and the famous whiskey steak only from Jesse's in Magnolia Springs.
In addition to great places to eat, Alabama is home to a growing number of wineries that offer free guided tasting tours, including Perdido Vineyards, Alabama's first farm winery, and Morgan Creek in Harpersville, site of an annual grape stomp.
Find more Alabama food and wine in the "100 Dishes To Eat in Alabama Before You Die" brochure.