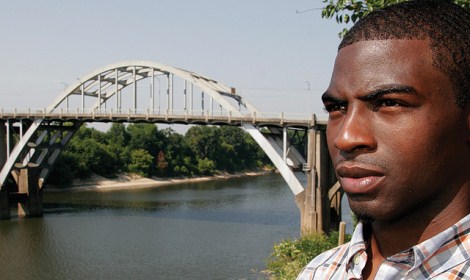 In Alabama, museums, bridges, churches and other sites chronicle key episodes of America's civil rights movement. Walk across the Edmund Pettus Bridge in Selma during the annual Bridge Crossing, commemorating the 1965 Selma-to-Montgomery Voting Rights March. Tour the National Voting Rights Museum and visit Brown Chapel, where Dr. Martin Luther King Jr. launched the Voting Rights Movement. Then follow the Selma-to-Montgomery National Historic Trail to Lowndes County, where antebellum history and sweeping plantation homes are juxtaposed against the backdrop of the civil rights struggle.
In Montgomery, visit the Civil Rights Memorial Center. Learn the stories of 40 activists who died during the movement between 1955 and 1968; then run your hands through the cool waters of the memorial behind it. Tour the State Capitol building, Dexter Avenue King Memorial Baptist Church, Alabama State University and the Rosa Parks Museum, where the quiet courage of a seamstress is retold in dramatic style.
In Tuskegee, at the Tuskegee Human and Civil Rights Multicultural Center, see videos and exhibits on the Tuskegee Syphilis Study and learn about a pioneering civil rights lawyer named Fred Gray, who represented participants of the infamous study, as well as Dr. King, Rosa Parks and others. Stand in the midst of black aviation history at Moton Field, and follow the road to excellence at historic Tuskegee University.
At the Birmingham Civil Rights Institute, touch the bars behind which King penned his "Letter from a Birmingham Jail," sit in the tranquility of Kelly Ingram Park, and visit the church across the street where four little girls were killed by a racist's bomb. – Marilyn Jones Stamps Find more Civil Rights Movement attractions in the Alabama Civil Rights Trail brochure.