Tuscaloosa and Northport: A Feast of Art and Food
by Carolanne Roberts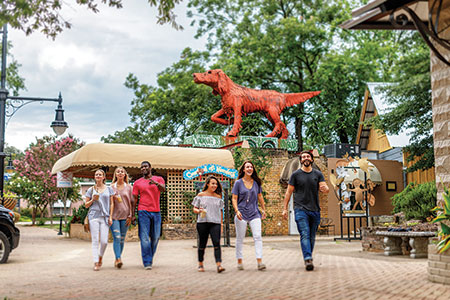 In this football-crazed town, the official colors are crimson and white with a splash of Bear Bryant houndstooth. A passerby is as likely to greet you with a hearty "Roll Tide" as a mere "hello." You'll find that this head of steam for the team roars at fever pitch – enthusiastically so – no matter what month you visit. But when you do go, it's also easy (and rewarding!) to dive into a cultural calendar exploding with arts – visual, performing and culinary. The talents of University of Alabama faculty and students merge seamlessly with those of community artists and area restaurateurs, forging a unique and thriving scene. Paintings by John Singer Sargent and Mary Cassatt live here, dance and theater fill stages, colorful folk art is a local staple and farm-to-table eateries fuel you with flavor. Allow several days to see and savor the wonders of Tuscaloosa and Northport.
View the Galleries
Stroll collections by masters, see contemporary works (so recent the paint's still wet!) and visit retail collections where any piece might be yours to take home. Tuscaloosa's biggest news is the Tuscaloosa Museum of Art (1400 Jack Warner Parkway NE; 205-562-5280), home of the Westervelt Collection and located at the Westervelt Company headquarters. The galleries here feature portraits of George Washington (including one painted from a live sitting), works by such luminaries as Albert Bierstadt, James McNeill Whistler, Mary Cassatt, and Andrew Wyeth, plus Paul Revere silver and Duncan Phyfe furniture. The extensive collection complements manicured Japanese gardens and is open six days a week at no charge.
Expand your experience at the Tuscaloosa Museum of Art by calling ahead (205-562-5280) to arrange a free guided tour which ventures beyond the public galleries to must-see works by John James Audubon and Frederic Remington. Docents share fascinating stories about the pieces and original collector Jack Warner's prowess.
The Paul R. Jones Collection of American Art (2308 Sixth St.; 205-345-3038) offers frequently changing exhibits drawn from an extensive body of 20th-century African-American works donated to the University's College of Arts and Sciences by the premier collector in the field. Three additional university spaces – the Sarah Moody Gallery (205-348-5967), Sella-Granata Gallery (205-348-1891) and the Ferguson Center Art Gallery (205-348-1889) – feature faculty and student work as well as permanent collection pieces.
Collector Jim Harrison fills his Harrison Galleries, LLC (2315 University Blvd.; 205-464-0054), with 19th- and early 20th-century drawings, sculpture and contemporary photography. It's artfully housed in the original Central Drug Company, a pharmacy founded by Jim's grandfather in 1926.
Celebrate the lively arts scene the first Thursday evening of each month when galleries open late for Art Night. Kentuck's courtyard oven produces pizza for all while many other locations serve wine and refreshments. You'll also meet featured artists at each stop.
See Theater and Dance Performances
Hum along, laugh out loud, ponder weighty issues or appreciate the skillful leaps of grace on the stages of Tuscaloosa. Community groups include Theatre Tuscaloosa (9500 Old Greensboro Road.; 205-391-2277), performing musicals, plays and one-person shows at Shelton State Community College; Actors Charitable Theatre (ACT), offering mostly musicals at the historic Bama Theatre; Tuscaloosa Children's Theatre, also at the Bama Theatre; and the Rude Mechanicals, a summertime rendering of Shakespeare favorites, performed free on the Tuscaloosa Riverwalk.
Tuscaloosa is much more than a football town. Come for a game and you'll find a lot of reasons to stick around.
Tuscaloosa Community Dancers present various programs, including an annual presentation of The Nutcracker, at the Bama Theatre. The University of Alabama's dance season falls within the academic year with a variety of classical and contemporary works.
"Tuscaloosa is much more than a football town. Come for a game and you'll find a lot of reasons to stick around… with more to come in the near future," says Jim Harrison, III, chair of the Alabama State Council on the Arts.
Make Some Music
From big names to aspiring ones, Tuscaloosa's got the sounds. At the waterfront Tuscaloosa Amphitheater, Red Mountain Entertainment brings national acts to the stage – Brad Paisley, Avett Brothers, Counting Crows, Kelly Clarkson and Crosby, Stills and Nash among them. The Tuscaloosa Symphony Orchestra draws musicians from Atlanta, Nashville and Memphis in addition to Alabama artists; more classical sounds come from the String Quartet Society. The Bama Theatre's pop-up Acoustic Nights, set in the Greensboro Room of the 1938 facility, feature singer-songwriter shows. Faculty, students, and featured guest artists at UA, Shelton State Community College and Stillman College, all located within a 10-mile radius, enrich the offerings.
Planning to visit Tuscaloosa and Northport soon? Find event dates, locations and more about individual organizations at tuscarts.org.
Wage a Barbecue War
When you hear the term "barbecue wars," it's a reference to the personal battle you'll wage on any visit, trying to taste the different styles and proclaim your own winner. As a suggestion, start with a few, then stage a rematch (on a return trip). First, try Dreamland, the most famous of them all. The original location (5535 15th Ave. E.; 205-758-8135) serves the rib sandwich, full slabs, white bread and banana pudding. Or head to the Northport Dreamland location (101 Bridge Ave.; 205-343-6677) for an expanded menu including a half chicken, Brunswick stew and salads.
Another must is Archibald's in Northport (1211 Martin Luther King Jr. Blvd.; 205-345-6861) for tangy vinegar-based sauce on ribs or sliced pork or for similarly superb barbecue try Archibald & Woodrow's (4215 Greensboro Ave.; 205-331-4858).
Head to Full Moon Bar-B-Que (1434 McFarland Blvd. East; 205-366-3555) for the brisket sandwich. Moe's Original Bar B Que (2101 University Blvd., 205-752-3616) adds a bustling night scene to its pulled pork, fried fish and smoked chicken. Jim 'N Nick's (305 21st Ave.; 205-469-2060) specializes in slow-cooked pork shoulders and offers an extensive "other foods" menu (don't miss the cheese biscuits, served with almost anything you order).
Get a Taste of the Town
You must breakfast at The Waysider (1512 Greensboro Ave.; 205-345-8239) – a Tuscaloosa tradition – for eggs, grits and sports memorabilia.
Just-for-fun spots include Five Bar (2324 Sixth St.; 205-345-6089), with coffee by day and a late-night culture, too. Go to Chuck's Fish (508 Greensboro Ave.; 205-248-9370) for fresh-catch and sushi bar and Nick's in the Sticks (4018 Culver Road.; 205-758-9316) for the wait-in-line experience of steak and the sweet-but-strong Nicodemus drink. Ever-popular are Buffalo Phil's (1149 University Blvd.; 205-758-3318) for wings, pitchers and patio dining; Baumhower's of Tuscaloosa (500 Harper Lee Drive; 205-556-5658) for more wings before, during or after any game; and Mellow Mushroom (2230 University Blvd.; 205-758-0112) for all things pizza.
An upscale dinner awaits you at Evangeline's (1653 McFarland Blvd.; 205-752-0830), a local favorite with a fine wine list and great crabcakes and shrimp-and-grits. DePalma's (2300 University Blvd.; 205-759-1879) serves up a long list of over-the-top pastas and Italian specialties (including the Lasagna of the Day).
Another must in Tuscaloosa is The Cypress Inn (501 Rice Mine Road N.; 205-345-6963). The combination of family recipes and local ingredients – from the smoked chicken with white barbecue sauce to the bran muffins and yeast rolls – makes this eatery popular with locals and visitors. Built with cypress wood, the restaurant blends in perfectly with the landscape along the Black Warrior River.
Don't leave town without strolling The Strip on University Boulevard, just a short walk from both The Quad (a sprawling green space in the center of campus) and the hallowed Bryant-Denny Stadium. The Strip is dotted with small student bars and restaurants – chain and nonchain – and makes you feel officially collegiate. Want the truly quintessential Tuscaloosa experience? Go to Gallettes (1021 University Blvd., 205-345-2766), a true UA watering hole, to sample the citrus-vodka-rum combo called the Yellowhammer (named after the state bird and a popular Bama victory chant). It's said Gallettes dispenses as many as 5,000 cups on a game day – but it only takes one to check the Yellowhammer off the bucket list of Tuscaloosa musts.
Where To Stay
Book early at the Hotel Capstone (320 Bryant Drive; 800-477-2262). It's adjacent to the Bryant Conference Center and the Paul W. Bryant Museum, across from Coleman Coliseum (gymnastics and basketball) and Sewell-Thomas Baseball Stadium, and near the downtown galleries and restaurants. Tuscaloosa also abounds with reliable chain hotels, many of them near Interstate 20/59, which delivers you to and from the city.
Don't Miss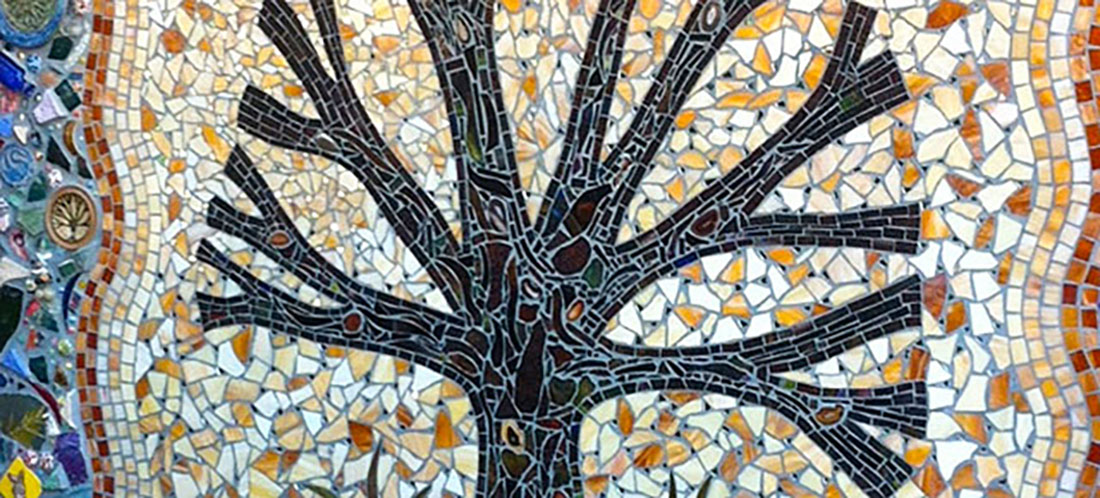 The Kentuck Art Center & the Annual Festival of Arts
Across the river in Northport, Kentuck Art Centeropens in new window (503 Main Ave., 205-758-1257) is a year-round complement to the annual outdoor Kentuck Festival of Arts, a juried event held every third weekend of October since 1971. The center includes a retail gallery, changing exhibits, and working spaces for artists around a courtyard. Nearby is Adams Antiques and The Potager (424 Main Ave.; 205-758-8651), vintage works by French artists, antique world maps and botanical lithographs fill a generous back section of the store.