Lineville & Ashland: From Alabama's Highest Point to Its Hills of Gold
by Grey Brennan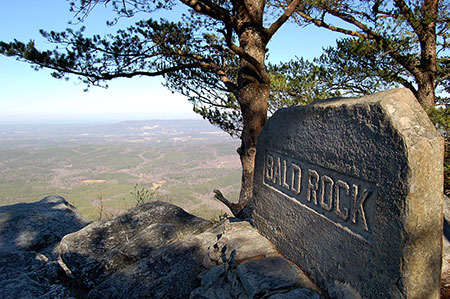 Years before the California gold rush, prospectors were working their claims in Alabama. The peak of the Alabama gold rush was 1836. Several towns quickly grew, including Goldville, which reached a population of 5,000 at the height of the rush. On this road trip, you will start on a mountaintop at Cheaha State Park and travel down to the valley. Along the way you can ride horses, pan for gold and drive beautiful back roads to reach the small towns of Lineville and Ashland.
Start your trip in the Talladega National Forest at Cheaha State Park (19644 Hwy. 281, Delta; 256-488-5111). Completely surrounded by the Talladega National Forest, the park is 2,407 feet above sea level and is the highest point in Alabama. As one of Alabama's resort state parks, accommodations include hotel rooms, cabins and chalets as well as sites for tent camping. Hiking is a popular activity at this 2,799-acre retreat. Cheaha State Park is home to the Cheaha Trailhead of the Pinhoti Trail, Alabama's long-distance hiking trail, as well as a series of smaller trails for day use.
Visiting Lineville
As you travel from the Talladega National Forest area to the flatlands below, the first city you come to will be Lineville. Stop in at the Clay County Chamber of Commerce (85588 Hwy. 9, Ashland; 256-396-2828) for tourist information, maps and recommendations for dining and lodging. Highway 9 runs directly through the small city, and you'll see plenty of directional signs to get you to the office.
Driving Trails
At the information office, you will want to pick up a local map highlighting four scenic driving routes in Clay County. Together they are called the Tsalagi Trails and offer a less direct but very enjoyable way to reach many of the destinations on this road trip. Pick one or more of the driving routes and discover beautiful scenery.
The Wa Lo Si Trail starts in Lineville and goes past the turn-offs for both Flat Rock Park and the Alabama Gold Mine before taking you to Ashland and then back to Lineville.
The Wi Trail is popular with motorcyclists because of its twists and turns through the Talladega National Forest and rural Clay County. In fact, the route has 242 curves along a 75-mile stretch.
The No Tis Trail begins in the Talladega National Forest north of Cheaha State Park and includes both Lineville and Ashland. The route ends at a southern point in the Talladega National Forest.
The fourth trail is a mostly dirt road route called Gana Trail, which takes you past a waterfall and allows you to ford two creeks, water levels permitting. The Gana Trail is recommended for SUV-type vehicles.
How To Have Fun Prospecting
Alabama Gold Camp is located along Crooked Creek and contains everything one needs for a gold-seeking adventure. Access to the gold hunting sites is easy. You can drive right to the edge of the creek in your car.
There are four ways of hobby gold-hunting: panning, sluicing, high-banking and dredging. Take your choice.
Panning – Taking a cup of dirt, placing it in a pan and slowly letting the water flowing in the stream wash away the material until only the heavier gold remains can yield someone a flake of gold in just 15 minutes. A morning of this type of recreational gold prospecting should give you several flakes.
Sluicing – You can also rent a tray called a sluice box. You put dirt in one end and let the water from the stream flow through, hopefully leaving you some gold.
High-banking – This is a more aggressive method of sluice box prospecting, and the Alabama Gold Camp has several high bank stations.
Dredging – With dredging equipment, you get in the creek and suck up mud from the bottom of the creek. Bring a change of clothes as you will get very wet. The dredge will pump the dirt and water through a sluice box to leave heavier material. Constant dredging near one location will muddy the water, making it harder to see the bottom.
Exploring Lineville and Wedowee
Lineville is located between the Talladega National Forest and Lake Wedowee, both of which offer outdoor recreation opportunities. Just five miles east of Lineville in Randolph County is Flat Rock Park (7115 County Rd. 870, Lineville; 256-396-2338), known for its scenic views and 29 acres of granite.
A great time to visit Lineville is during its annual Heritage Day and old-fashioned street festival, held the first Saturday in November. Live music, historical displays, arts and crafts, an old-fashioned costume contest and an antique tractor parade are all part of the fall event.
A fun time to visit Ashland is during its Second Saturday on the Square. Merchants, artists and musicians gather monthly on the Ashland Square for a day of arts, music and trading.
The Clay County Car Show and Swap Meet, one of the largest one-day car shows in the Southeast, takes place the first Sunday in November in the Lineville Recreation Park. The show hosts thousands of antique cars each year.
Lake Wedowee events include the Cardboard Boat Regatta Races in early May and a Summer Jam in late May. The Fourth of July Boat Parade is also held annually on the lake.
Land of Republican Governors
Wedowee is home of Alabama's first Republican governor, William Hugh Smith. He served during the height of reconstruction. An opponent of secession, he left Alabama in 1862 and returned after the Civil War. An historical marker is located at the site of the former home of Alabama's 21st governor along North Main Street in Wedowee.
From Lineville to Ashland
Former Alabama Governor Bob Riley is one of Ashland's native sons. His family has resided in the town for six generations. Hugo Black, a native of Clay County, served as an associate justice of the United States Supreme Court. His first law office was on the square in Ashland. The century-old Clay County Courthouse on the town square was placed on the National Register of Historic Places in 1976.
Where To Eat
High Points Coffee & Books (124 Court Square; 256-354-2481) is on the square in the oldest building in Ashland and is a nice stop. Historical photos are displayed on walls, and works by local artists are shown. Many used books are for sale, just browsing or reading. Coffee and bagels are available from 7:30 until 10 a.m., and salads, sandwiches and soup are served Tuesday through Saturday. The shop is closed Sundays and Mondays.
Don't Miss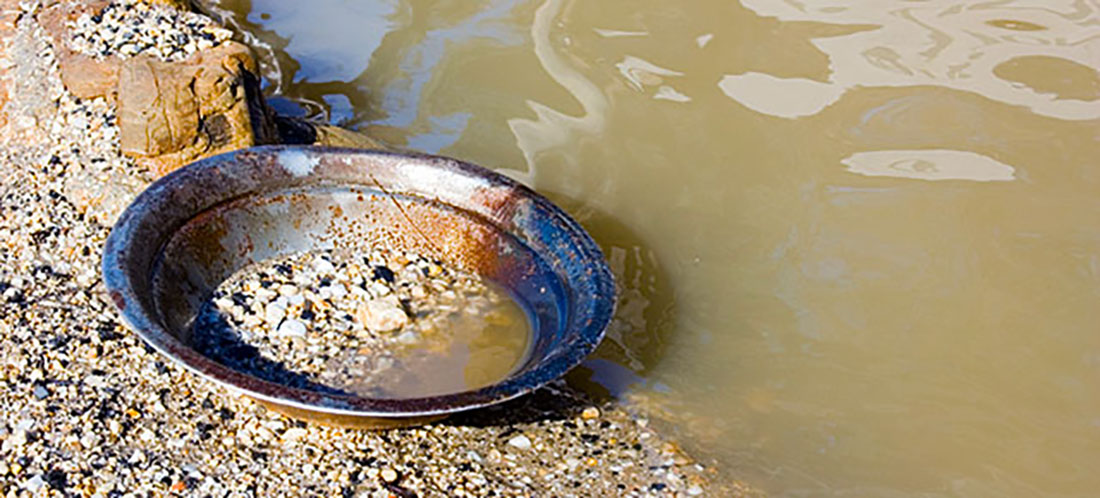 Gold in the Hills of Clay County
Clay County is one of the locations of Alabama's 19th-century gold rush. Travel the short distance to the Alabama Gold Camp (1398 County Rd. 5, Lineville; 256-396-0389) where you can still prospect. The 200-acre site is located about 10 miles from Lineville at the Randolph County line near the community of Cragford. The on-site general store has a full line of prospecting supplies as well as groceries. If you want to stay overnight, you can camp or rent a prospecting shack.