Guntersville: Where Eagles Fly
by Brian S. Jones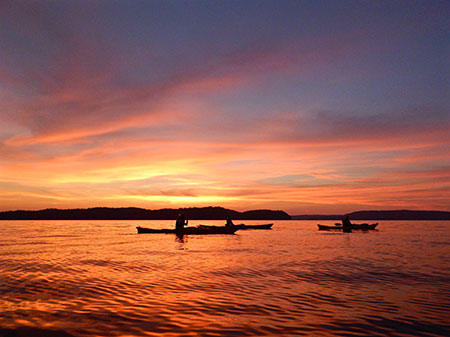 Bald eagles were in severe decline for much of the 20th century, but in some states, they have made spectacular recoveries. For decades, one North Alabama area attracts so many migrating bald eagles during the winter that Lake Guntersville State Park has created a specific event for folks to come, watch and enjoy the graceful symbol of our American heritage each year.
Eagle Awareness is a must-attend event for bird-watchers and outdoor lovers. Covering six weekends from early January through early February, the event has been a tradition at Lake Guntersville for more than 35 years. The program was started as an activity for people of all ages to experience the joy of watching eagles and other birds in their natural habitat and as a way of educating the public about the importance of protecting the area's wildlife.
Enjoy a Stay at Lake Guntersville State Park Lodge
The event kicks off at Lake Guntersville State Park Lodge (1155 Lodge Dr., Guntersville; 256-571-5440), the centerpiece of the 6,000-acre park. Here, you can relax in comfort, enjoying wonderful overnight accommodations as well as exceptional meals at the park's Pinecrest Dining Room. Be sure to inquire about lodging packages and other deals prior to your arrival for an Eagle Awareness weekend. After settling into the lodge following check-in, you'll want to attend the orientation that will let you know what's on tap for the weekend. The warm apple cider and music the lodge provides will certainly put you in the mood for your exciting outdoor adventure to eagle nesting sites and beyond.
Be sure and dress for the weather and remember to bring your camera, as there will be plenty of picture-taking opportunities in the great outdoors of North Alabama, particularly around Town Creek. This spot is not only perfect for watching the American bald eagle but enjoying other migratory birds as well.
Take a Few Field Trips
Prepare to get up early and meet in the lobby of the lodge for breakfast and come back later, following your guided day tour, for informative talks, special exhibits and great food. The guided trips begin around 5:30 a.m. and include an easy-to-follow schedule of activities. During your trip to this area, you will discover a series of small grassy islands, each home to an abundance of waterfowl and other birds. Here, you might encounter Canada geese, blue and gray herons, various varieties of ducks and river otters.
Eagle Awareness weekends feature guided field trips, knowledgeable guest speakers and talks from the park naturalist, making the programs both enjoyable and educational. Programs are free and include noted speakers with live birds, magnificent scenery and guided field trips to High Falls Park in Geraldine, Cathedral Caverns in nearby Grant, and waterfowl areas at Guntersville Lake and Dam. The tours are open to the public, so be prepared to have others just show up and be a part of the eagle-watching experience.
Eagle Awareness programs include noted speakers with live birds, magnificent scenery and guided field trips to High Falls Park in Geraldine, Cathedral Caverns in nearby Grant, and waterfowl areas at Guntersville Lake and Dam.
High Falls Park (969 County Road 144, Grove Oak; 256-659-4683), located in nearby DeKalb County, is a gorgeous area that has been called a "surprise of nature" and one of Alabama's best-kept secrets. The centerpiece of the 38-acre park is the 35-foot waterfall that spans 300 feet across in some points. At the base of the falls is a 25-foot, arched natural bridge that has been eroded by water over the course of the years. Hikers can get perfect upstream and downstream views of the falls from a pedestrian bridge on the far side of Town Creek. In addition, the park features six hiking trails where you can truly enjoy a get-back-to-nature moment. A day-use park, High Falls is a perfect location for viewing migratory waterfowl, a variety of songbirds, woodpeckers and bald eagles.
The trip to Cathedral Caverns (637 Cave Rd., Woodville; 256-728-8193) is not a bird-watching adventure but a cave tour that's well worth the trip. The first thing you will notice is the large entrance, which measures 126 feet wide and 25 feet high. Inside, you'll find Big Rock Canyon, Mystery River and other natural rock formations such as Stalagmite Mountain, The Frozen Waterfall and Goliath, a stalagmite column that reaches 45 feet to the ceiling of the cave. You can visit anytime – in winter and even in hot summer months – because the cave maintains a comfortable 60-degree temperature. Cathedral Caverns Park is open daily 9 a.m.-5 p.m.
One of the most popular spots for eagle watching is the area around Guntersville Lake and Dam. Guntersville Lake, Alabama's largest, contains 69,100 acres and stretches for 75 miles from Nickajack Dam to Guntersville Dam. The 30-mile-long body of water on the mighty Tennessee River sets the stage for all kinds of outdoor recreational activities, including fishing, boating and camping, and provides a picturesque setting for photographing bald eagles as they fly gracefully through the skies across the scenic landscape of Guntersville or swoop down into the water to catch a fish. While the vast majority of the eagles gather around the dam during the winter months, it's not unusual for many to stay here all year long. Perhaps that's because they have learned what human visitors have known for quite some time – that Lake Guntersville is a beautiful place to hang out in the outdoors. Okay, maybe it's the other way around – humans have taken their cue from the birds.
Don't Miss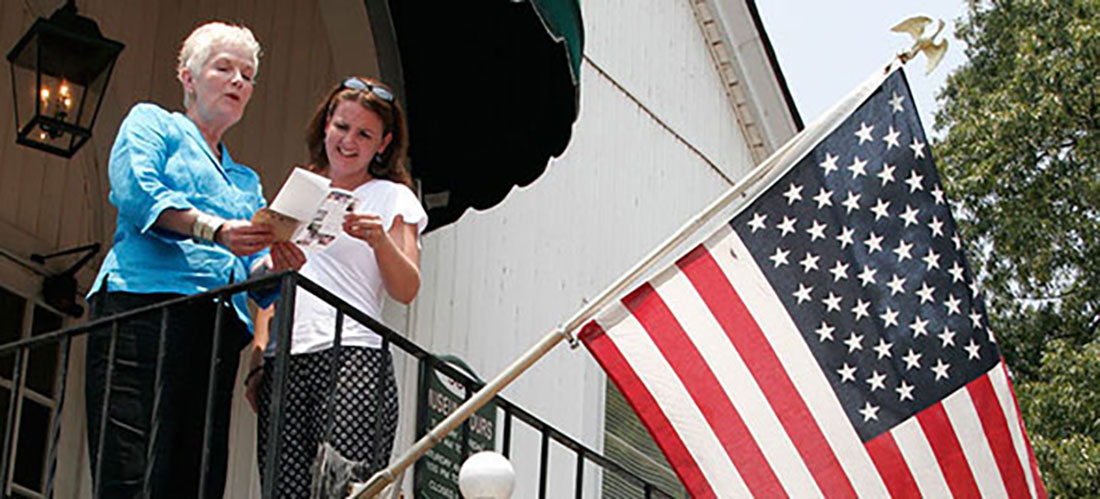 Guntersville Museum and Cultural Center
Sunday afternoon, after your Eagle Awareness weekend has ended, you'll want to come indoors for a visit to the Guntersville Museum & Cultural Center (1215 Rayburn Ave.; 256-571-7597).
Located at the historic rock armory, the museum features a little bit of everything, from Native American artifacts to information about famous local figures.
Of particular interest for bird lovers is a special exhibit that, as attendants will tell you, is "for the birds." A display of almost exclusively native mounted birds that once resided at Guntersville's City Elementary "Rock School" now calls the museum home. Created by Bessie Rayburn Samuel, a self-taught taxidermist, in the 1920s, the display is considered a local treasure and was used as a reference for the state's first ornithology book.
You can also learn about the Tennessee Valley Authority and its role in the making of Guntersville Lake and Dam as well as about steamboats, gunboats and race boats that play a big role in Guntersville's past and present. Exhibits feature photos and replicas that depict life on the river before and after the formation of Lake Guntersville.