Columbiana: More Than You Can Imagine
by Marilyn Jones Stamps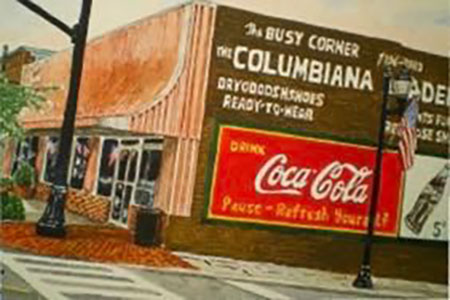 Unless you're from around the Birmingham area, chances are you haven't heard of Columbiana, but this charming town of fewer than 5,000 offers more than you can imagine and is well worth a day trip or a weekend stay.
Located in the heart of Shelby County, just an hour's drive south of Alabama's largest city, Columbiana received a Main Street America designation from the National Main Street Center.
Karl C. Harrison Museum of George Washington
George Washington's Mount Vernon mansion draws more than one million visitors annually, but unfortunately many people may never get to experience this historic treasure firsthand. A journey to the Karl C. Harrison Museum of George Washington in Columbiana (50 Lester St.; 205-669-8767), however, will get you about as close as any place possibly could to the real site.
Opened in 1982, the museum is home to the largest collection of George Washington memorabilia outside of Mt. Vernon. It contains more than 1,000 pieces, each offering a fascinating glimpse into the life of the first president of the United States and his family. Rare Washington family gems, the likes of which can't be found anywhere else, are on display along with many items pertaining to Robert E. Lee, who was a descendent of Martha Washington.
Tip 1 When you visit, be sure to inquire about the 1783 prayer book used by Mrs. Washington. Also, check out the walnut game table with its beautiful tulip and rosewood inlay (circa 1805). It belonged to Bushrod Washington, a direct descendant who inherited Mount Vernon upon Mrs. Washington's death.
A set of flatware made from melted silver coins and used by the Washingtons, an original 1787 Samuel Vaughn sketch of the Mt. Vernon grounds, and a bust of Lee, along with vestiges of the flag that flew atop the Appomattox Courthouse when he surrendered, are among the many other items on display at the museum.
The Story Behind the Museum
If you're wondering how such a magnificent collection came to be a huge part of the fabric of life in small-town Columbiana, wonder no more. The story behind the museum is almost as fascinating as the exhibit pieces themselves. The museum was the brainchild of Karl C. Harrison, a Columbiana banker who was charmed by local, state and national history and fascinated with everything George Washington.
When Descendants of George Washington, who had settled near Chelsea and Jemison, decided it was time to do something with their family treasures (that included many of Washington's personal letters and documents), they gave first dibs to Mount Vernon, as did Charlotte Smith Weaver, a sixth-generation granddaughter of Martha Washington whose family had settled in Calera. In both instances, Harrison was front and center, ready to take what Mount Vernon didn't want. Hence, the collection was started and by the early 1980s, the Museum of George Washington had become a reality.
Harrison's willingness to open his collection to the public came with the stipulation that there be absolutely no admission charged to the museum. His philosophy was that history should be free for all to experience and learn from it.
Explore the Shops of Main Street, and More
Columbiana doesn't have any big name stores but for a small town, it has a lot to boast about. A nostalgic afternoon and stroll down Main Street will lead you to exciting places like Busy Hands (202 N. Main St.; 205-669-4303), a novelty store and gift shop, Sassy Sisters Boutique (100 N. Main St., 205-475-8283), a trendy women's apparel shop, and more. At Davis Drugs (111 S. Main St.; 205-669-6713), a retail gift gallery has been added to an old-fashioned soda fountain, milkshake and snack bar to create a distinctive Columbiana-style experience.
Tip 2 While in town, you'll want to check the performance schedule of the Shelby County Arts Council (205-669-0044). The SCAC brings professional musicians and artists to the area for concerts, classes and exhibitions, and offers unique local works for sale in its gallery.
In addition to local shops and galleries, there is an award-winning winery and vineyard in Columbiana. Lewis Lake Wineries (1075 Chelsea Rd.; 205-555-5555) is run by Bill Lewis and his family and is a wonderful place to visit.
Where to Eat
Downhome cooking awaits you at Bernie's on Main (115 S. Main St.; 205-669-9993), where menu choices range from bites of pizza and crab-stuffed steaks to char-grilled burgers, fried chicken and pastas. Coconut Girl Café, also on Main Street, offers specialties that include Pesto Linguine Salad, chicken salad, Teriyaki chicken, and smoothies.
Overnighting in Columbiana
The Columbiana Inn (306 E. College St.; 205-669-1450) is a restored 1889 Victorian home turned Bed and Breakfast. Operated by local residents Andrew and Diane Moore, this charming Southern retreat offers six guestrooms, all with private baths, and within easy walking distance of downtown museums, shops and restaurants.
Tip 3 Call ahead to make your reservation for Afternoon English Tea at the Columbiana Inn.
Enjoying Afternoon Tea at the Columbiana Inn is a good opportunity to get to know the innkeepers. The Moores will gladly share stories about their beloved Columbiana, including their passion for preserving local history. In addition to the Columbiana Inn, the couple has restored the 1879 Densler House, an old Methodist church, and several downtown commercial buildings, including the one that houses a row of stores called the Shops of Columbiana.
Don't Miss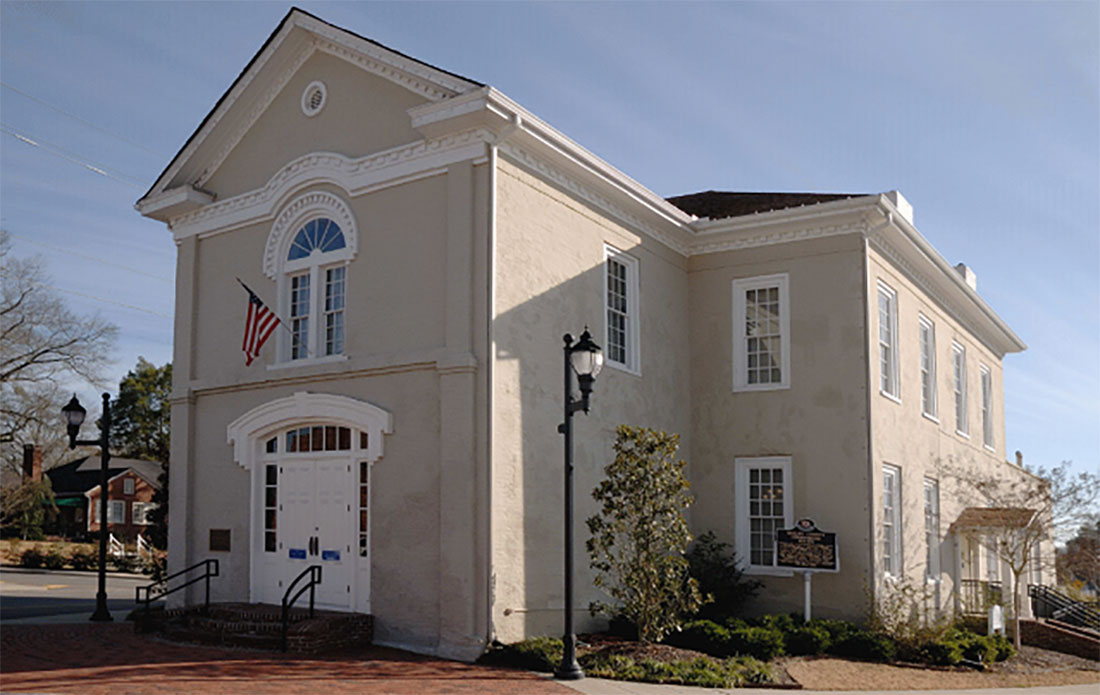 The Old Shelby County Courthouse
The 1854 Old Shelby County Courthouse is a repository for local history. Housed inside this National Register landmark is the Shelby County Museum and Archives (1854 Old Courthouse Cir.; 205-669-3912). Old photographs and artifacts from the Indian era through WWII; a bell from the Alabama, a well-known railroad engine from the mid-1800s; the original roll-top desk from the Shelby Ironworks Commissary; and an 1884 Kimbrell organ that was donated by a prominent Shelby County resident who once lived in the building are among the thousands of items on display.
"A lot of people who visit our museum have no idea what we have to offer, says Executive Director Jennifer Maier, "but once they step inside, they are pleasantly surprised." Here, they can learn about the importance of coal and iron to Shelby County's past and search through books, dissertations, journals and other documents relating to the history of the county and the state of Alabama.