Alabama's Gulf Coast: Fresh Catch and Fairways
by Annette Thompson
Table of Contents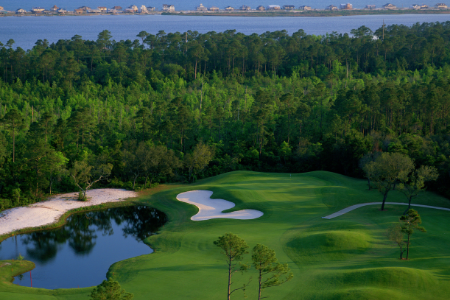 Alabama's Gulf Coast is a destination that combines rest and relaxation with some of the best golfing and fishing around – no plane ticket required. The 32 miles of Alabama's sugar-white sands are a fine place to land, where the sea is refreshing, the sun rejuvenating and the play just plain fun. You'll find enough to entertain from sunup to sundown and on into the wee hours of the morning if that's your thing. This is the kind of trip where great stories are made that you'll tell for years to come. So head on down to the coast.
Hit 'em Straight
You'll find stunning views from the emerald greens of the Gulf Coast golf clubs, where there are courses created for every level of golfer. While you can probably walk into most facilities without a reserved tee-time – especially in the off-season – you'll uncover the best deals if you reserve a space in advance. Many properties offer discounted rounds in the afternoons. That means you can expect the biggest crowds on the greens in the mornings.
The winds blowing off the Gulf can play havoc with drives at Kiva Dunes (815 Plantation Dr., Gulf Shores; 251-540-7000), a Jerry Pate- designed course, but the seaside views more than make up for any trouble. It's located off of Fort Morgan Road, about 15 minutes west of Gulf Shores. The accompanying resort offers condo accommodations and a lovely spa for easing tired muscles after a game.
While you're out in that direction, play the three nine-hole championship layouts at Peninsula Golf and Racquet Club (20 Peninsula Blvd., Gulf Shores; 855-995-9149; for tee times 251-256-0122), an Earl Stone design. Meticulously landscaped, the manicured fairways wind around lakes and streams for narrow landing surfaces that challenge seasoned golfers.
Two lovely courses at Craft Farms, Cotton Creek and Cypress Bend (3840 Cotton Creek Cir., Gulf Shores; 888-567-1652; for tee times 251-256-0102), sit on the north side of the Intracoastal Waterway not too far from the toll bridge leading to Orange Beach. The only public courses designed by Arnold Palmer in the state of Alabama, they feature mature trees, hillocks and dwarf Bermudagrass. You can find stay-and-play deals that match up accommodations around Gulf Shores and Orange Beach with rounds of Craft Farms golf.
Where To Eat
Cap off your day with any of these coastal eateries.
If you like to settle into a seafood dive for fresh catch, drop by King Neptune's (1137 Gulf Shores Pkwy., Gulf Shores; 251-968-5464).
When you've spent the day on the golf course or on the water, you will probably want to ease into a comfy seat with a view of the waves. The only place for great burgers with that view is Sea-n-Suds (405 E. Beach Blvd., Gulf Shores; 251-948-7894).
Feel like a brew and some Jimmy Buffet? The open-air LuLu's at Homeport Marina (200 East 25th Ave., Gulf Shores; 251-967-5858) along the Intracoastal Waterway fits the bill, and Jimmy's sister runs it.
A Little Night Music
The Gulf Coast's late hours are some of the most fun along any shore. Wander through the dozen or so different barrooms – inside and out – at the famed Flora-Bama (17401 Perdido Key Dr., Orange Beach; 850-492-0611) that straddles the Alabama-Florida state line. Another storied beachfront late-night place, the Pink Pony Pub (137 East Gulf Pl., Gulf Shores; 251-948-6371), brings in live entertainment alongside good grub and cocktails. A great place to dance to the music is at The Hangout (101 East Beach Blvd., Gulf Shores; 251-948-3030), especially during its May festival.
Where To Stay
One of the best places to lay your head at the beach is in the two blue towers known as Turquoise Place (26302 Perdido Beach Blvd., Orange Beach; 800-210-7914). The three- and four-bedroom units boast comfy furnishings with full luxury amenities – a grill and hot tub on the balcony overlooking the Gulf, separate wine fridge and ice makers, gourmet kitchen, and private baths for each bedroom. There's an excellent gym on the premises, indoor pools, a lazy river and outdoor pools. The place will spoil you – you'll bring your family back to stay next visit.
For a place right on the Gulf with comfortable rooms, you can also check out The Hampton Inn & Suites in Orange Beach (25518 Perdido Beach Blvd., Orange Beach; 251-923-4400).
Don't Miss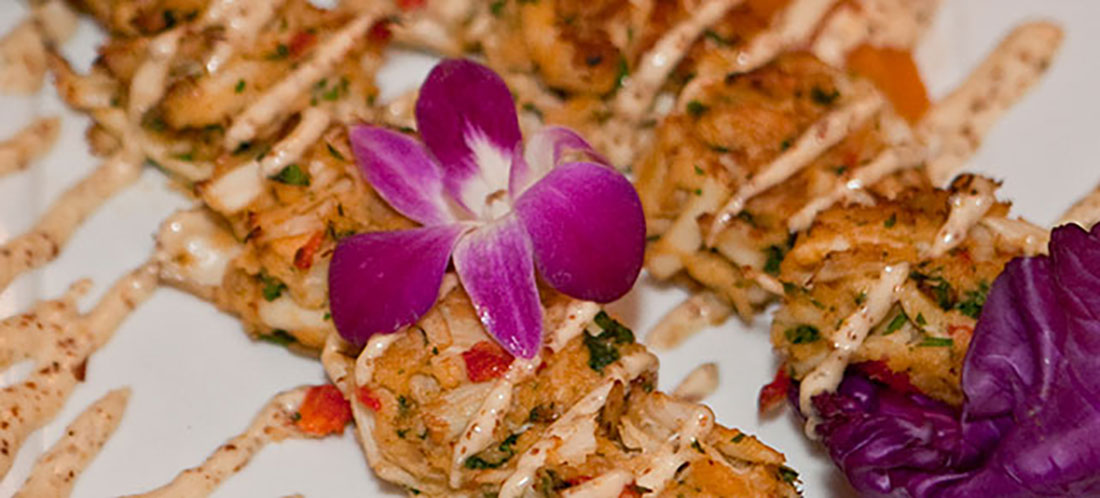 Fine Gulf Coast Fishing
When a bull redfish grabs your line and runs, you'll feel every muscle tense to reel in the fighter. The passes between the bays and the Gulf host these big sports fish. Yet there's so much more to catch. Plate-sized flounder, slender trout and silvery pompano all clamor for bait here too. And that's just the inshore fishing.
Book a charter that motors miles into the Gulf, where you can crank in snapper, grouper, tuna, wahoo, mackerel, mahi-mahi and amberjack. It's a sportsman's dream.
All the marinas from Orange Beach west past Mobile Bay host charter captains who know where the fish are biting every day.
When you book a trip, know that the captains generally provide your fishing license, gear and bait. All you need to bring is your own food and drinks, plus tips to pay the deckhands when they put you on that trophy catch. All captains accept cash, but only a few will accept credit card payments, so check in advance. Here are a few of our favorite charters:
Capt. Mike's Deep Sea Fishing (Hwy. 193, Dauphin Island; 251-861-5302), captained by Mike Thierry, runs three boats out of Dauphin Island.
Action Charter Service (27844 Canal Rd., Orange Beach; 888-558-3889, 251-986-6855) floats a 65-foot Bonner out of Zeke's Landing in Orange Beach with Capt. George Pfeiffer that's ideal for full day and overnight trips.
SanRoc Cay Marina (27267 Perdido Beach Blvd., Orange Beach; 251-981-5423) and Zeke's Landing (26619 Perdido Beach Blvd., Orange Beach; 251- 981-4044) hosts a fleet of boats for groups small and large.