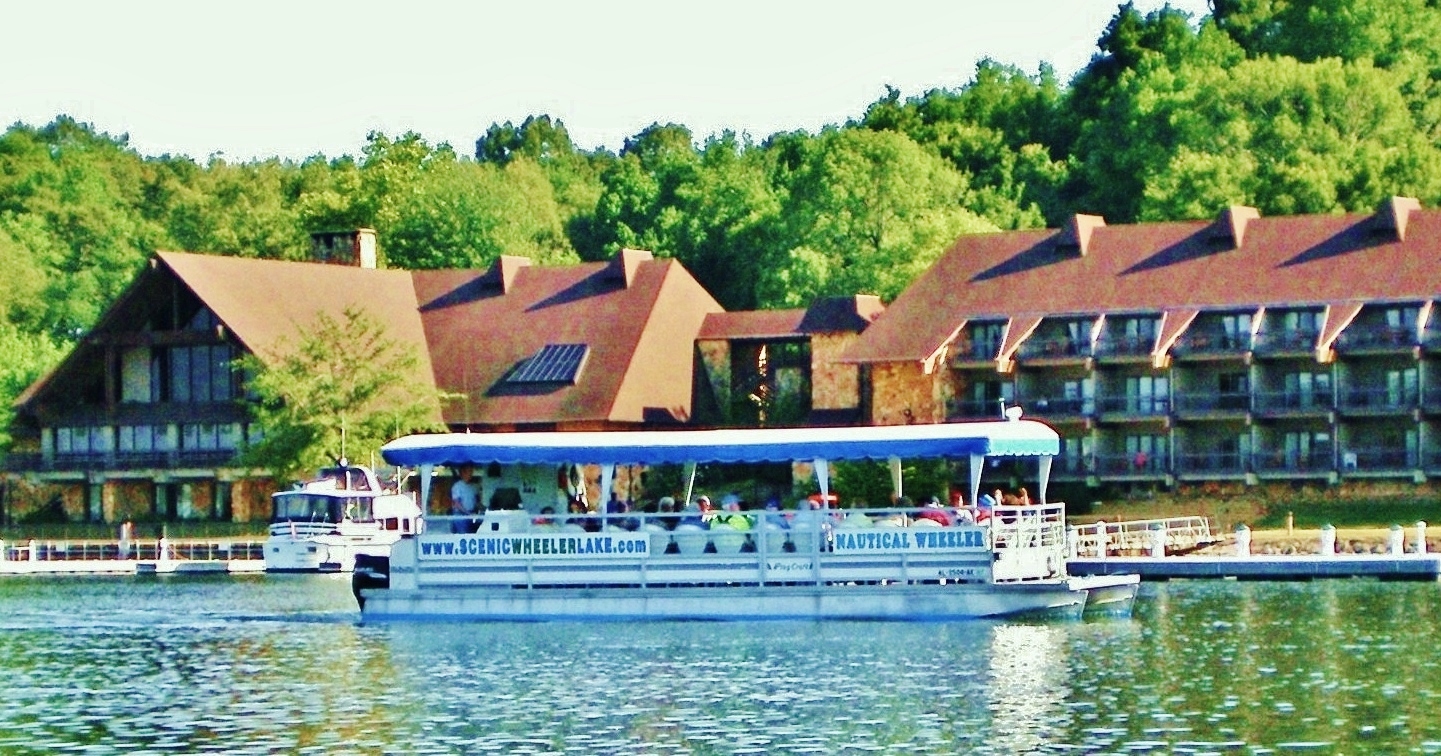 Places To Go »
Wheeler Lake Scenic Cruises
Wheeler Lake Scenic Cruises offers guided lake cruises for small groups (limit: 24) along the spectacular natural shoreline of Joe Wheeler State Park and the lower section of Wheeler Lake. Civic clubs, business groups, seniors, church groups, wildlife enthusiasts, etc. find cruising along the scenic coves and bluffs aboard the 36' Nautical Wheeler to be the perfect outing for their group. Certified and inspected annually by the U.S. Coast Guard, this commercial pontoon boat is extremely safe. It features a full-length roof, comfortable seating, and a nice restroom facility on board. The boat is owned and operated by Capt. Steve Graham, who has more than 40 years experience on the lake. Trips from 1 to 8 hours are available. Private groups are welcome to bring their own food and beverages on board. Longer cruises of 4 hours or more may include locking through Wheeler Dam and seeing more wildlife and fabulous waterfront homes on Lake Wilson. The Nautical Wheeler is available to private groups all year long. Scheduled tours open to the general public are only available on weekends and holidays in the summer and fall. Call us if you have questions at 256-335-2187.
4405 McLean Drive
Rogersville, AL 35652
Open year round. Call for reservations
Discover, MasterCard, Visa
Wheelchair Accessible
Open year round. Call for reservations
2563352187
I want to discover my
Alabama Sweet Spot by
Was this listing helpful?