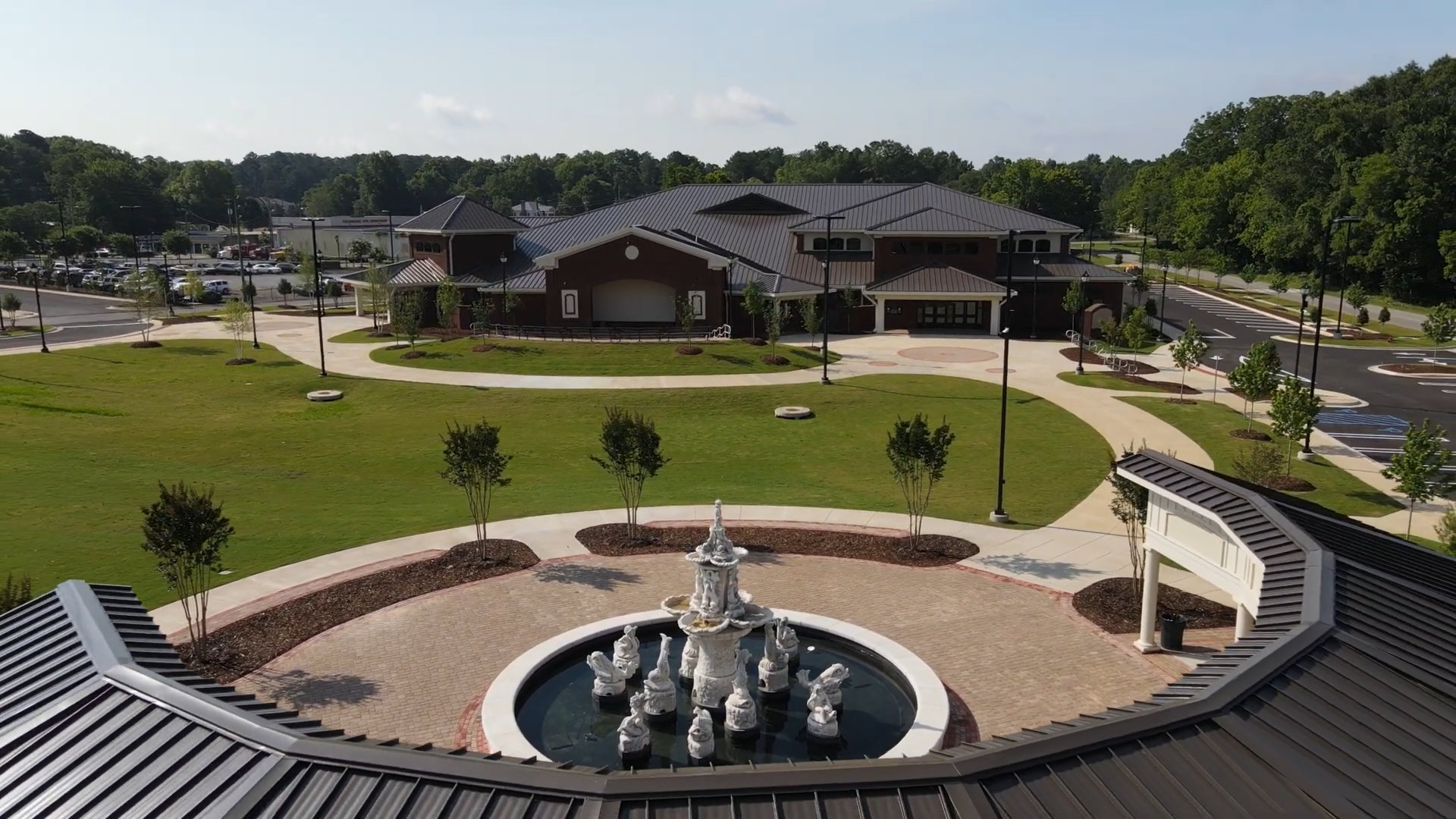 Places To Go »
Shelby County Arts Center
The Shelby County Arts Center (SCAC), 30,000 square-foot arts and event space, was made possible through the collaboration among Shelby County, the City of Columbiana and The Shelby County Arts Council, and has additional support from EBSCO Industries, The Altec Foundation, The Daniel Foundation of Alabama, Alabama Power Foundation, The Community Foundation of Greater Birmingham, and Capital Campaign donors and patrons of SCAC. The Shelby County Arts Council occupies 20,000 square feet of the center including a 4,500 square foot Black Box Performance Theater with 200 seats (theater style) and a 600 square-foot stage. The EBSCO Fine Art Gallery features approximately 2,230 square feet of art exhibition space. A 10,000 square foot Grande Hall multi-purpose venue can accommodate up to 500 seats (theater style) and is a public meeting space that can be tailored for a variety of gatherings. The facility also features: music performance and practice suites, visual arts teaching studios, pottery and sculpture studio with an expanded kiln room, a foundry/metal arts studio, art creation courtyard, outdoor stage/amphitheater, and Old Mill Square Public Park.
A vintage Venetian fountain anchors the grounds Old Mill Square. Public art works "Sustenance" by Ted Metz and "County Seat" by Nelson Grice welcome visitors to the facilities entrances. Both artists are residents of Shelby County Alabama.
105 West College Street
Columbiana, AL 35051
Visit website for information
Where to Stay
Upcoming Events
Where to Eat
I want to discover my
Alabama Sweet Spot by
Was this listing helpful?