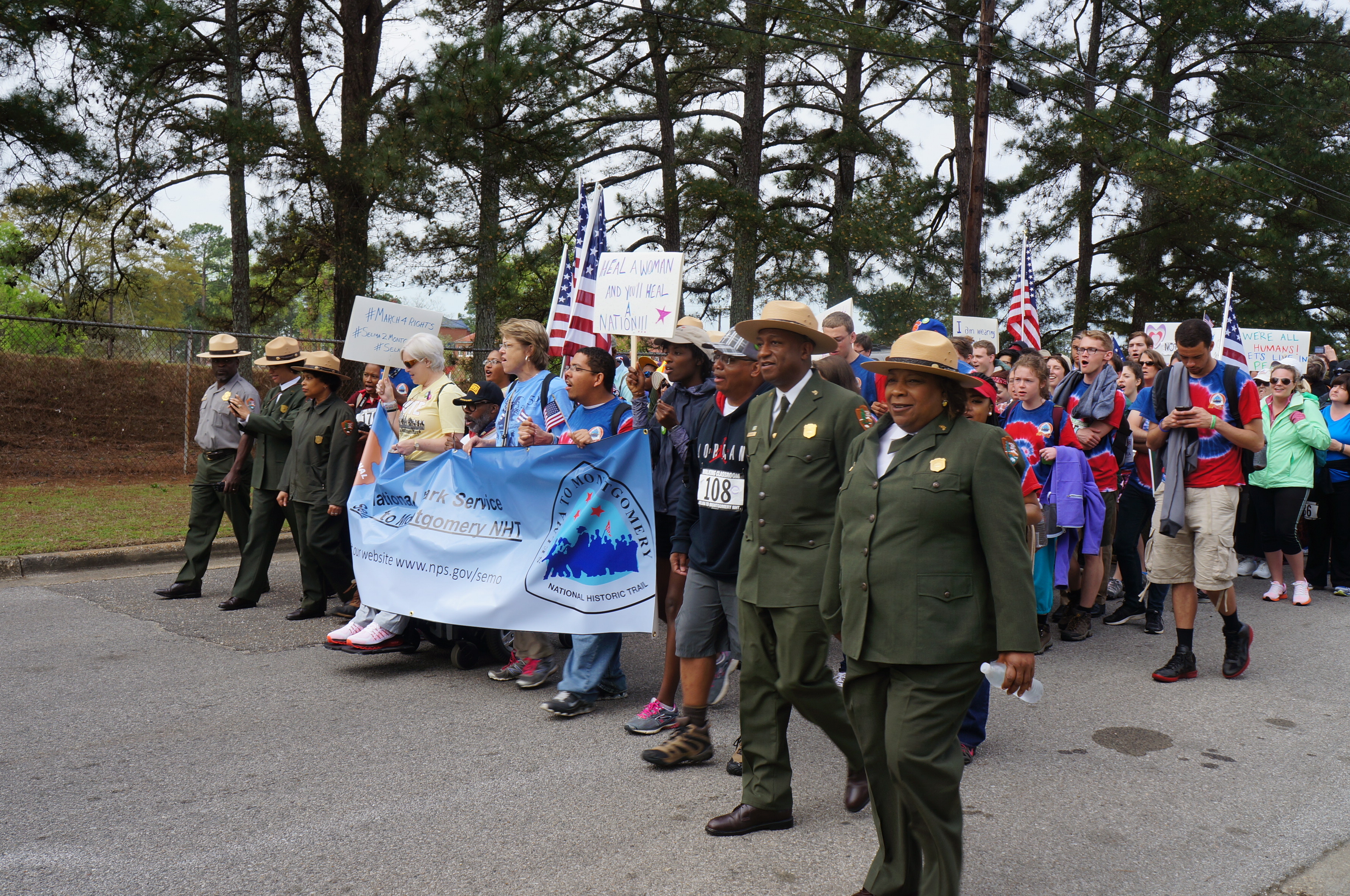 Places To Go »
Selma to Montgomery National Historic Trail
The Selma to Montgomery National Historic Trail was established by Congress in 1996 to commemorate the events, people, and route of the 1965 Voting Rights March in Alabama. The march route is a component of the National Trail System, and is administered by the National Park Service. The route is also designated as a National Scenic Byway/All-American Road. The 54-mile trail follows the historic march by beginning at the Brown Chapel AME Church in Selma and crossing the Edmund Pettus Bridge. As they crossed the bridge, the nonviolent marchers were stopped and beaten by law enforcement officers in what came to be known as "Bloody Sunday" on March 7, 1965. Outraged protesters from around the country joined the marchers for a subsequent five-day march that began in Selma on March 21, 1965, this time with state and federal law enforcement protection.
7318 U.S. 80
Hayneville, AL 36040
I want to discover my
Alabama Sweet Spot by
Was this listing helpful?