Laura Levie Art
Laura currently sells three Alabama and Birmingham art prints: Alabama Map, Birmingham Neighborhoods and Birmingham Icons. Each archival-quality print features original watercolor illustrations. Alabama Map Highlights more than 40 of Alabama's historical and quirky monuments and attractions. Birmingham Neighborhoods depicts the personality and landmarks of Birmingham's major neighborhoods: Downtown, Five Points/Southside, Avondale/Forest Park, Highland Park and Crestwood. Birmingham Icons showcases five of Birmingham's most iconic landmarks and attractions
Alabama Map and Birmingham Neighborhoods are available in both 8.5 x 11 and 13 x 19 inch sizes. Birmingham Icons is available in 8.5 x 11 inch only.
For more information visit:
http://www.lauralevie.com
Laura Levie Art
3805 6th Avenue South
Birmingham
,
AL
35222
205-585-8007
Hours of Operation
Call for appointment or visit shop.lauralevie.com
Accepted Payments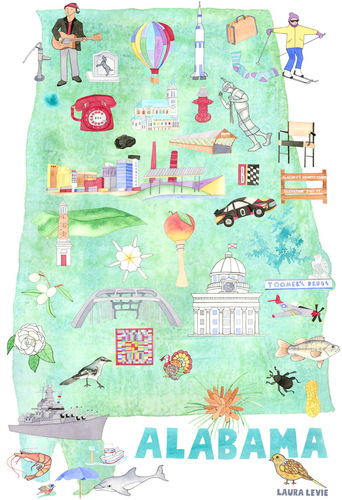 Alabama Map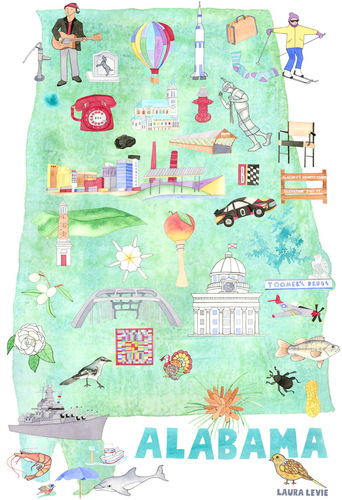 Alabama Map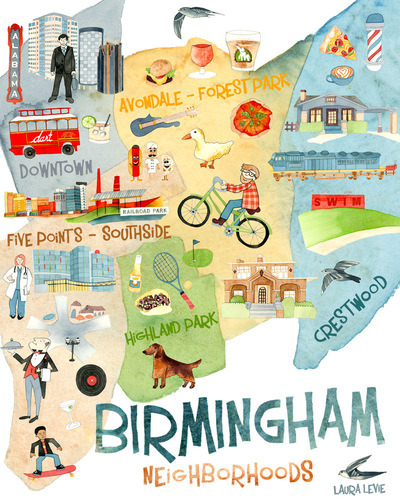 Birmingham Neighborhoods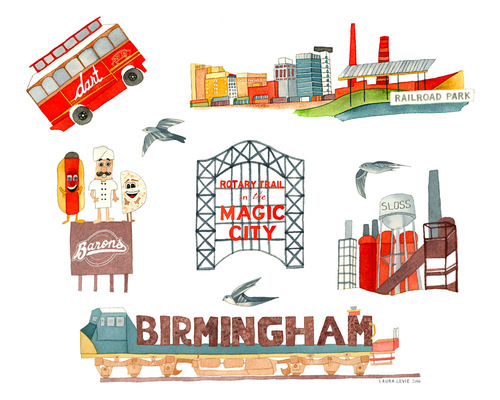 Birmingham Icons.
Unless otherwise stated, photos provided by Laura Levie Art