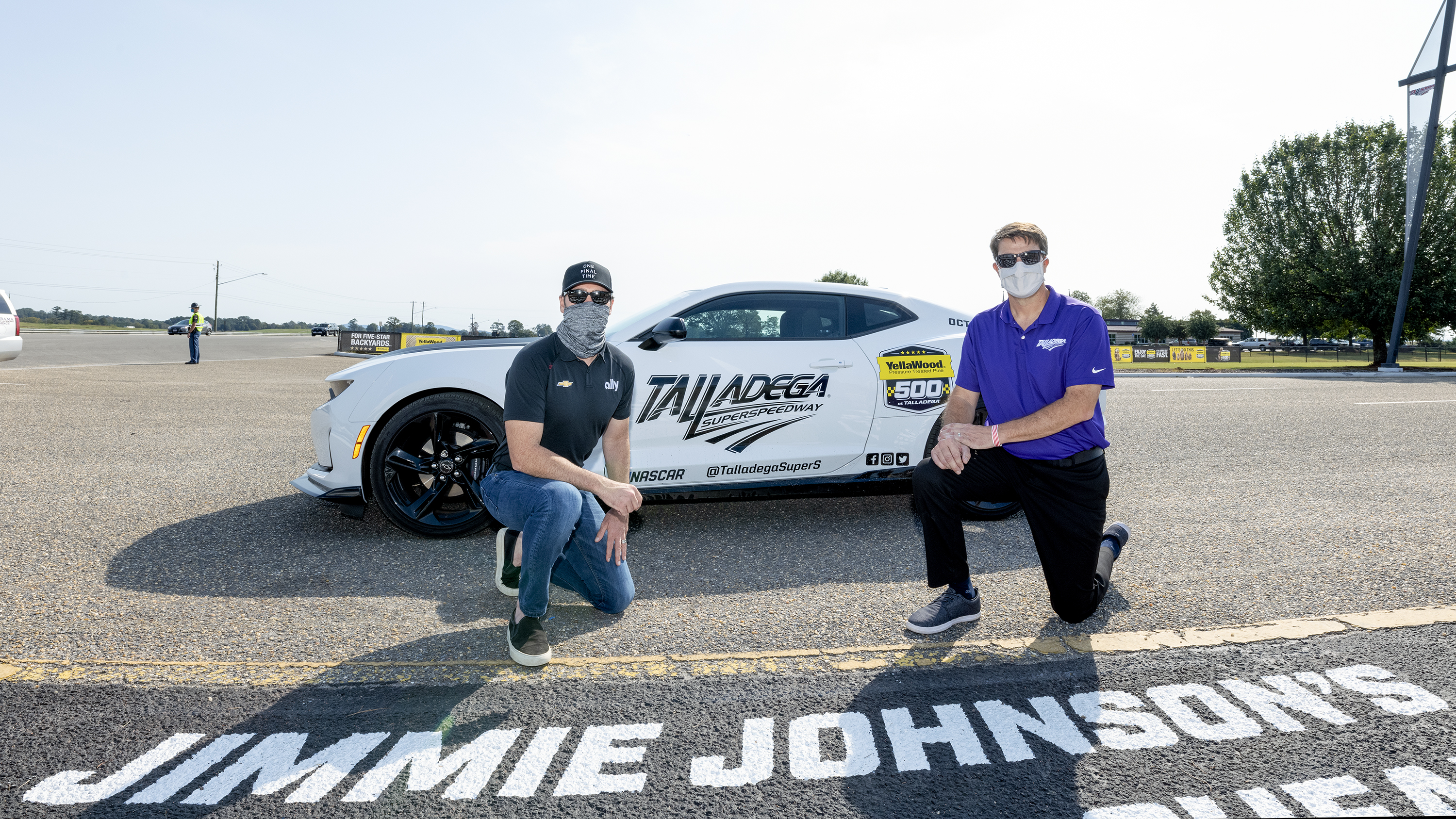 Places To Go »
Jimmie Johnson's Trek to Mt. Cheaha
The route is named "Jimmie Johnson's Trek to Mt. Cheaha" in honor of the NASCAR racer who often gathered a group of friends and racing team members to join him on this bicycle route to the highest point in Alabama and back. Johnson announced his retirement from full time racing in 2020 and Oct 4th was his last time racing at Talladega. In broad terms, Jimmie Johnson's Trek leaves the Talladega Superspeed with the route heading due south on Eastaboga Road until you it reaches Kelly Springs Road. The route turns left (west) on to Kelley Springs road. Later, Kelly Springs Road becomes McElderry Road as the route passes County Road 21. Around this point, the elevation starts to climb. The route on McElderry Road will take a rider to the Talladega National Forest. From the entry point at the Talladega National Forest, the route winds through the National Forest on the way to Mt. Cheaha State Park and the highest point in Alabama. Those wanting to go just peddle from the racetrack to the state's highest peak will ride just under 28 miles and go from a point approximately 500 feet above sea level to a top elevation of more than 2,300 feet above sea point. The return is on the same route and (while downhill) doubles the route to 55.5 miles.
Bunker Loop
Delta, AL 36258
I want to discover my
Alabama Sweet Spot by
Was this listing helpful?