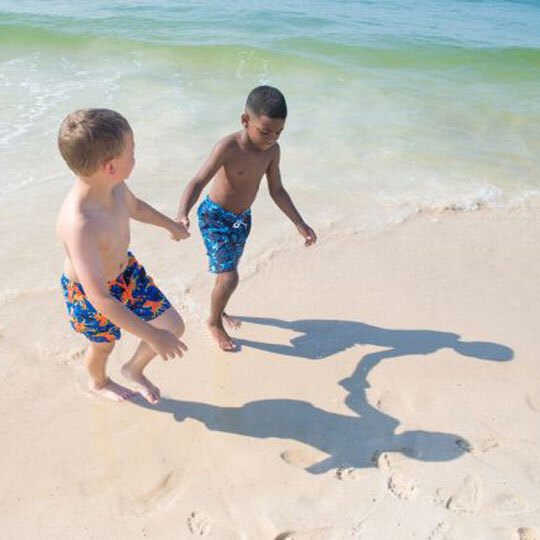 Where to Stay
What to See & Do
Where to Eat
You Might Want To Try…
It's difficult to say that a place that has had its own television show is still a secret, yet you really don't want to miss an opportunity to visit the Alabama Gulf Coast Zoo. Made famous by Animal Planet's show "The Little Zoo That Could," this collection of exotic animals and endangered species has survived four hurricanes and keeps growing stronger. It can feel like a risk to leave the beach for an inland adventure, but families who decide to check out the zoo find it to be fun, affordable, and often the biggest highlight of their vacation. The Alabama Gulf Coast Zoo is educational and interactive, where you can get extra close to some of the animals while learning about them. It's amazing how the lessons about personal responsibility, when it comes to wildlife conservation, hit home when there's a lemur sitting on top of your head.
Alabama Gulf Coast Zoo
How to Get There
Gulf Shores is accessible via Interstate 10, the southern terminus for Interstate 65.
The Mobile Regional Airport (MOB) gives visitors the closest access to Gulf Shores. MOB is a joint public and military-use airport serviced by four airlines offering 50 daily flights to and from Houston, Dallas/Fort Worth, Charlotte and Atlanta.
The nearest bus station to Gulf Shores is found in Mobile, Alabama. Greyhound offers daily bus service, including holidays, to and from Mobile. You will need to arrange transportation to your destination from the station. Hours of operation are subject to change. Call to verify information before making travel plans.
I want to discover my
Alabama Sweet Spot by