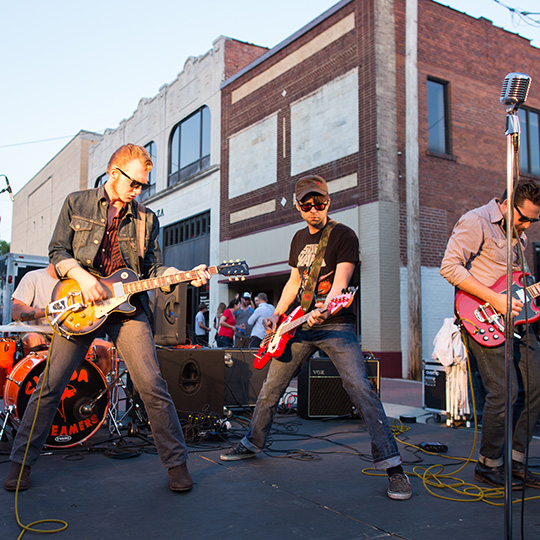 Florence
Florence, a vibrant town along the Tennessee River in Alabama, boasts a rich musical heritage, artistic allure, and Native American history. Its pleasant weather invites you to explore outdoor dining, biking, and live entertainment. Don't miss the Florence Indian Mound and Museum, the Frank Lloyd Wright Rosenbaum House, or the outdoor adventures at McFarland Park within the Muscle Shoals National Heritage Area. Nearby cities to Florence include Muscle Shoals, Tuscumbia, and Sheffield.
W.C. Handy Music Festival
Get ready to groove at the W.C. Handy Music Festival, a weeklong tribute to the musical legacy of northwest Alabama and the legendary "Father of the Blues," Florence's own W.C. Handy. With a vibrant lineup of over 200 events, from intimate mini-concerts to star-studded headliners, and everything in between like plays, art exhibits, picnics, and nightlife, the festival paints "The Shoals" area, home to Florence, Sheffield, Tuscumbia, and Muscle Shoals, in a harmonious hue. Visitors can also explore the W.C. Handy Museum to learn more about the man behind the music.
Discover the Sounds of Alabama
A musical paradise along the Tennessee River.
Places Around Florence You May Like
Where to Stay
What to See & Do
Where to Eat
#SweetHomeAlabama
Share your vacation shots using our hashtag on Instagram for your chance to be featured.
How to Get There
Florence is accessible from Highway 72, Highway 157, and Highway 20.
I want to discover my
Alabama Sweet Spot by
Was this listing helpful?