Food Truck Fun
August 2020
There's something about food that just tastes better from a food truck. Luckily, Alabama is a food truck lover's dream. With hundreds of food trucks to choose from, you can soak up these last few weeks of summer without having to worry about choosing a restaurant slowing you down.
Check out some of our favorite food trucks here:
I Love Bacon Food Truck; Huntsville
Calling all bacon lovers! Located in Huntsville, Alabama, there is a truck that has the perfect dishes to satisfy all your bacon cravings. The I Love Bacon Food Truck has everything from pork belly tacos to buffalo wing tater tots. Its most popular dish is the Carlos Santana, which includes flank steak layered with swiss cheese, ham, a sunny side up egg and bacon, of course.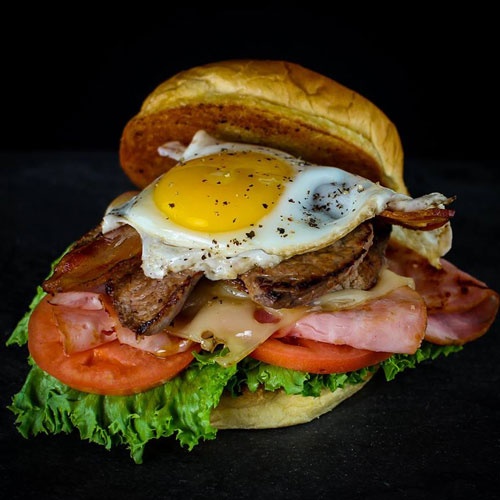 Local Roots; Tuscaloosa
Local Roots is a farm-to-table food truck located in Tuscaloosa, Alabama. If you're feeling a heavier meal, we recommend the Local Roots Burger loaded with cheddar cheese, house pickles, Special Sauce and bacon-onion marmalade. If you're searching for a lighter dish, try the Weekly Green Salad with avocados, pecans, raisins, feta, and balsamic vinaigrette.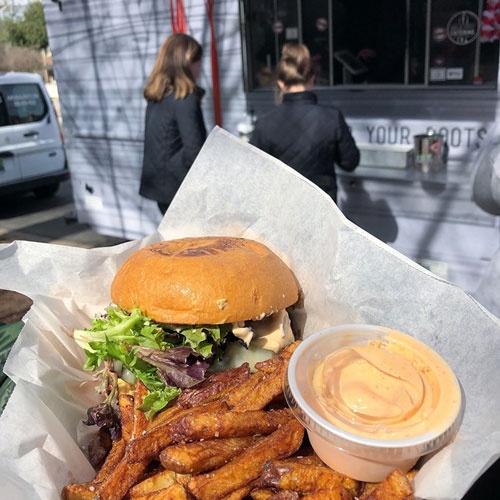 Shindigs; Birmingham
This Birmingham-based, farm-to-fork food truck prepares dishes fresh daily with ingredients that are organically grown on local farms. The menu features dishes such as the Truffle Grilled Cheese, vegan spaghetti and Korean steamed buns. Its most popular dish is the Willis Burger with grass-fed beef, Conecuh bacon, gorgonzola, fig mostarda, arugula, and truffle yogurt.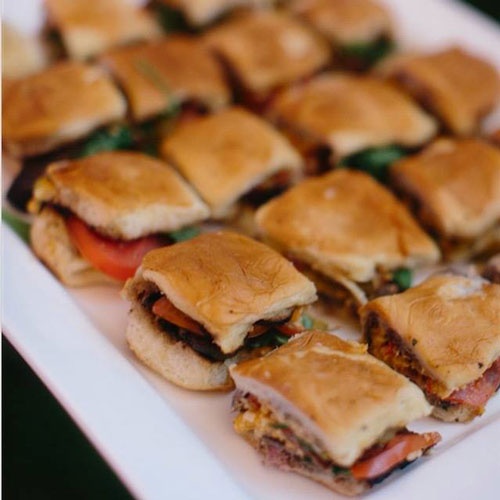 Dumps Like A Truck; Auburn
This authentic Chinese dumpling truck is serving up good food to Auburn locals for a cause. Its large menu includes baos, dumplings, tea eggs and other authentic Chinese dishes. A local favorite is the pork belly buns paired with pickled vegetables and a sweet, savory sauce. In addition to its flavorful food, a portion of all food sales goes to organizations supporting children in third world countries.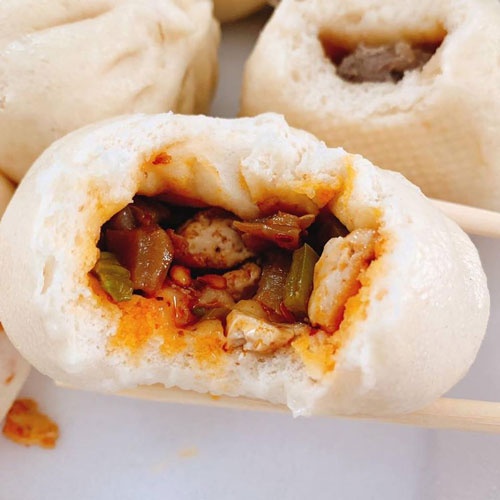 Smoke-N-Hot BBQ; Anniston
Smoke-N-Hot BBQ prides itself on using the freshest ingredients. Its use of authentic Southern and Irish recipes into each dish plays a role in earning it the title of the "Taste of Calhoun Best BBQ" and "Taste of Calhoun Fan Favorite". Its main entrees include rib tips and smoked chicken, and its sides include Irish coleslaw and Irish potato salad.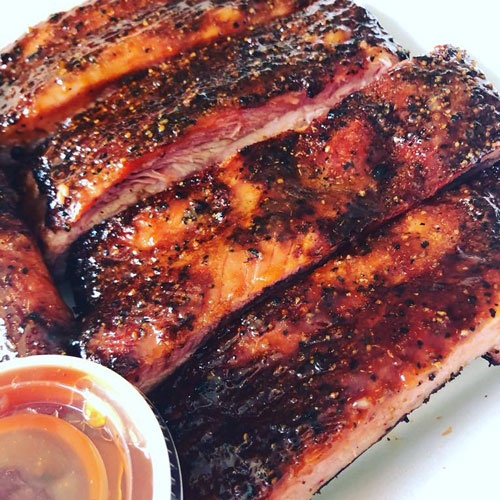 The Deep Blue Seafood Truck; Orange Beach
The Deep Blue Seafood Truck serves up fresh seafood straight from the Gulf. From crispy fried shrimp to seafood po-boys, this truck serves up the perfect meal to complement your beach trip. A crowd favorite is the fish tacos with Triggerfish covered in slaw and the restaurant's special sauce.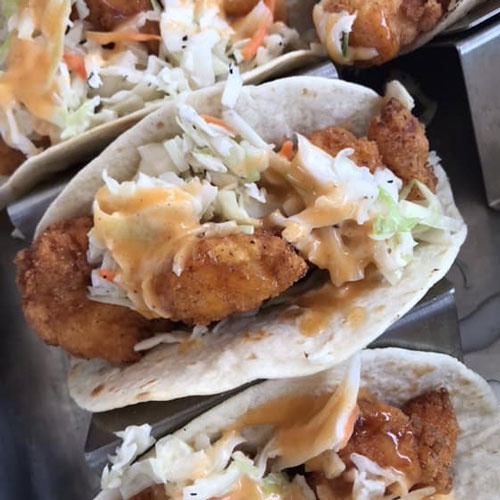 Breakfast, lunch, dinner or dessert: There will always be an Alabama food truck that you can count on to accompany you along with your summertime adventures.