5 Hidden Food Gems in Sweet Home Alabama
August 2020
Alabama's food destinations have lured travelers across state lines to fill their bellies for some time now, but not every treasure is marked on the map. These sweet spots are the hidden gems travelers are always looking for but only locals can recommend.
Big Spoon Creamery, Birmingham
The locally sourced ingredients and eclectic flavors at Big Spoon Creamery are the sweetest reward for searching out Birmingham's most esoteric food gems. Scooping up flavors like Peanut Butter Caramel with Eastaboga honey and seasonal favorites like Snack Time, this artisan ice cream company serves one of the best reasons to grab a spoon and dig into Birmingham.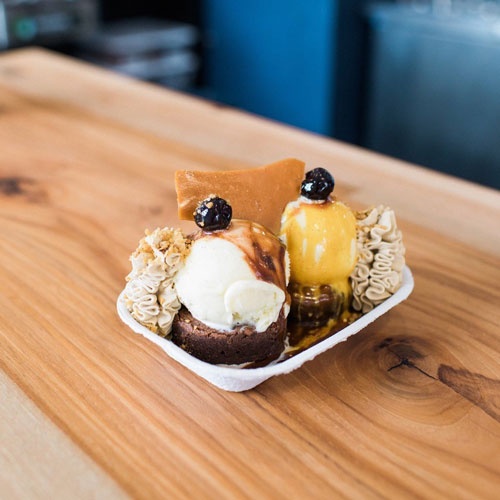 Founded on the idea that delicious food can bring communities together, no one does pies like Pie Lab in Greensboro. Peach bourbon, apple double crust and pretty much every other pie you know and love is available, along with some more adventurous options. Their selection of savory pies includes corn and poblano quiche and a spinach Florentine—it's lunch and dessert all rolled into one.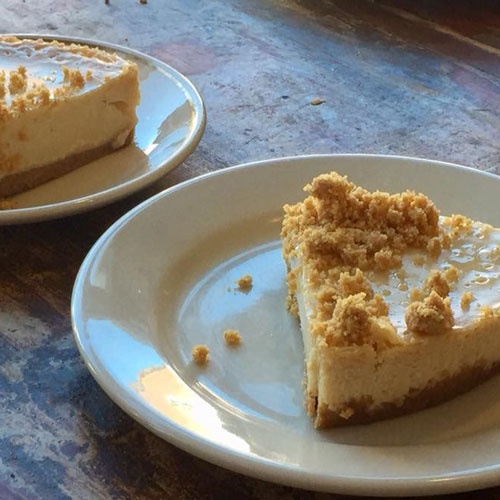 Part of the design and production studio called Alabama Chanin, Factory Café features a menu of beautifully crafted fare— one of the reasons it's a hidden gem in Florence. Gourmet dishes that include filet mignon and organic spring vegetables, along with delectable desserts such as Ms. Shirley's Carrot Cake, will have you coming back again and again.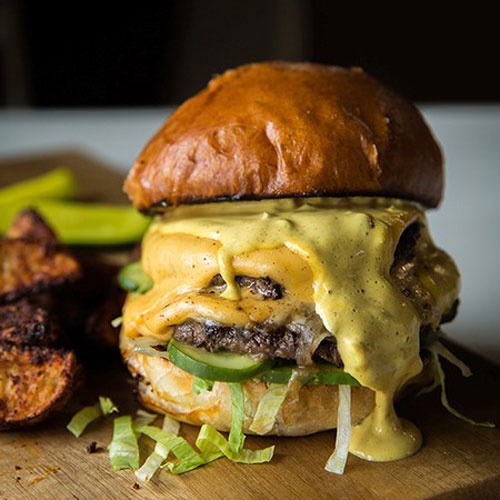 The Wash House Restaurant, Fairhope
Curtained with Spanish moss and shrouded by oak trees, The Wash House Restaurant exemplifies the South's take on seafood. Oyster Lettuce Wraps and Duck Risotto are only the beginning to understanding that in Gulf Shores, tastefulness and tastiness can happen on the same plate.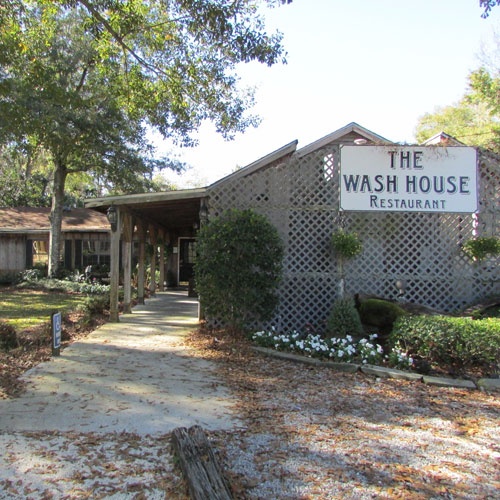 This country chic, farm-to-table concept specializes in putting a Southern twist on classic favorites. Plates like the Bacon Wrapped Rabbit, Buckwheat Crepe and Catfish Tacos interestingly weave together fresh selections with the heart of Mobile's character. The result is an eclectic menu Southerners can appreciate and everyone loves.