Scenic Outdoors
From the foothills of the Appalachians through countless river valleys to the sugar white beaches of the Gulf, natural wonders abound for the explorer in you. From caves and caverns to towering mountaintops, adventure awaits. Marvel in the beauty of our many trails and waterways that is sure to take you off the beaten path. The 22 state parks, which encompass 48,000 acres of land and water, provide endless opportunities to fish, camp, canoe, hike and enjoy the great outdoors. Each season in Alabama brings a beautiful change for adventurers to enjoy all year long.
Experience Life on One of Alabama's Pristine Lakes.
At over 1,400 miles, Alabama's waterways are the most navigable in the nation. This includes 16 lock-and-dam structures and six river systems. It's no wonder that people flock to the state to spend time fishing, enjoying water sports, waterskiing and boating. As summer draws to a close, we invite you to plan an end-of-the-summer vacation to experience what life is like at the lake or river.

Our favorite spots, across the state and listed below, are sure to please people who love lakes and rivers:
Lake Guntersville - Guntersville, Alabama:
Lake Guntersville, located in Northeast Alabama, encompasses 30 miles and is at the center of the mighty Tennessee River. The lake is a popular spot for bass and crappie fishing, boating, sailing and skiing.
Lake Guntersville State Park offers many family-friendly outdoor activities for an incredible scenic vacation. The state park is located on 6,000 acres of woodland along the Tennessee River. Visitors can stay at the park's hotel or in one of the mountain-setting chalets or cottages. A campground also is available to those who would rather camp. Families enjoy more than 30 miles of hiking trails, picnicking, fabulous vistas and numerous sites for viewing wildlife. It is the winter home of the American bald eagle, and the Park features educational programs.
Read More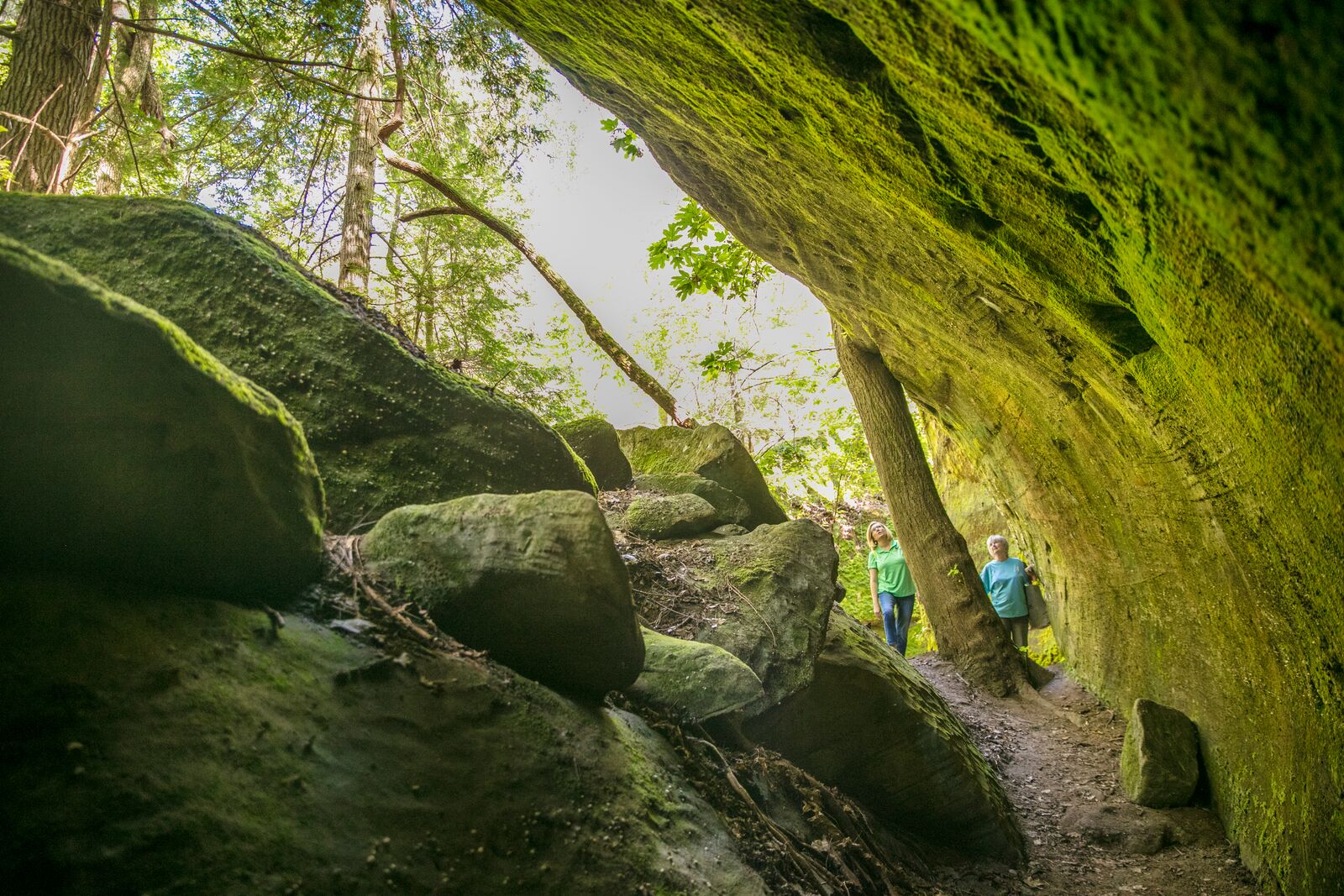 Light Up Your Night By Exploring Dismals Canyon.
Tucked away near the tiny town of Phil Campbell, Alabama, is a natural wonder like no other, Dismals Canyon.
Read More
Featured Locations & Events
Whether it's bird watching or hiking, Alabama has some of the greatest outdoor experiences waiting for you.
Find an Alabama Outdoor Experience
Explore outdoor locations and attractions you should visit the next time you're here.