Alabama History
Alabama is a state with a rich and fascinating history. From the prehistoric cultures that lived in the state to the battles fought on its soil, Alabama history and its impact on the present are full of learning opportunities. Here, you can relive history and learn about it all as you experience the wonder of the state's many historical sites. Whether your passions and interests lie in the Civil War or you're interested in learning about the Native American tribes that made their home here, Alabama invites you to walk the grounds and take in every unique experience you can while you're here. Come explore Alabama history, and see for yourself how it has shaped the world we live in today.
Alabama's Hidden Gem: Scottsboro
May 2023
Nestled in North Alabama at the tail end of the Appalachian Mountains is the small town of Scottsboro, Alabama. It also is close to Lake Guntersville and the Tennessee River. With its picturesque mountainous views, the town's motto is "Where the mountains meet the lakes." Scottsboro also is known for its Southern hospitality and as a place for quiet getaways. Once you visit, you will not want to leave this down-to-earth welcoming town. It is truly a gem among many areas the state of Alabama has to offer.


Where to Stay:
Goose Pond Colony Resort:
Located on the banks of the Tennessee River near Lake Guntersville, this resort has something for the whole family. Goose Pond Colony is a public resort that has two beautiful 18-hole championship golf courses, comfortable lakeside cottages, a lodge, a relaxing waterfront campground, a full-service marina, meeting facilities, a swimming pool and a beach area at Lake Guntersville.
Where to Eat:
Payne's Soda Fountain:
Since 1869, this old-fashioned soda fountain restaurant has been known for its wide variety of ice cream, floats, milkshakes, sodas and sandwiches. Seniors can purchase ice cream for only 5 cents on Thursdays.
The Docks:
The Docks, located at the Goose Pond Colony Resort, is the only fine dining restaurant in...
Read More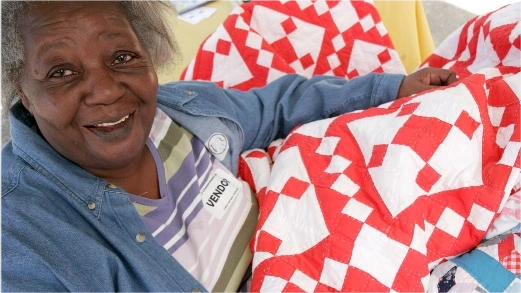 Hit the Road To Explore Gee's Bend
In the Southwest rural corner of the state of Alabama, there is a small parcel of land called Gee's Bend. Gee's Bend is...
Read More
Featured Locations & Events
Whether it's enlightening your mind to our state's past or walking in the footsteps of iconic figures, Alabama has some of the greatest history experiences waiting for you.
Find an Alabama History Experience
Explore history locations and attractions you should visit the next time you're here.