History
History holds magnificent power; it can make us wiser, smarter and overall better as a society. Take a step back in time and watch history unfold at the many historical sites scattered all throughout the state. Alabama is home to one of the most complete records of prehistoric cultures in the Southeast. It is home to grounds of historical battles like the Battle of Horseshoe Bend and the Battle of Mobile Bay. In Alabama, you can walk the grounds of places and relive events that forever changed our nation and our world. Go ahead and dive deeper into the past. You never know what you might find.
Visit Alabama's African American Historic Sites.
Alabama played a critical role in shaping civil rights history. Key events that forged the state's significance in how the movement advanced forward are forever ingrained in our lives, as a people and as a state. Events, such as the Selma to Montgomery March, the Birmingham riots and the 16th Street Baptist Church bombing along with the arrest of Dr. Martin Luther King and the burning of the Freedom Riders' bus in Anniston served as turning points in a movement that forever changed America.
Alabama's historical perspective in the movement sparked the development of the national Civil Rights Trail featuring historical landmarks and museums that tell the stories of African Americans who have shaped the state and a nation.
Tuskegee Airmen National Historic Site – Tuskegee, Alabama:
This museum tells the story of the brave African American men of the 332nd Fighter Group of the U.S. Army Corps known as the "Red Tails." These brave men flew in WWII and fought the Nazis overseas while fighting segregation at home. The airmen's flying adventures began at Moton Field airport from 1940-1942 where they trained under the legendary Charles 'Chief' Anderson, an instructor for the military at the flight program at Tuskegee. Learn how these men overcame many obstacles to prove they had the right stuff to serve our country during WWII. The...
Read More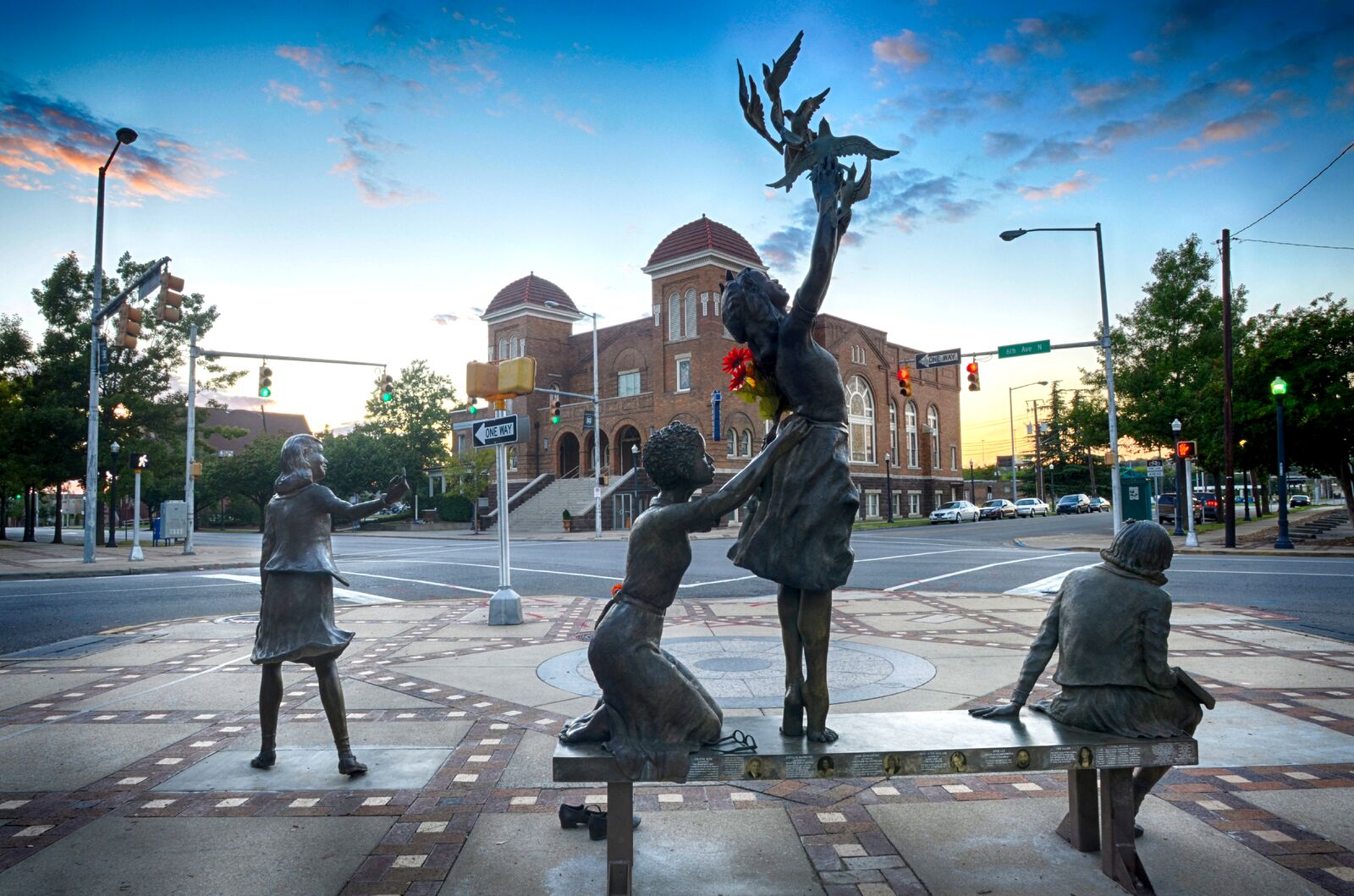 MLK Day is a day for quiet reflection.
Next Monday, we celebrate Martin Luther King, Jr.'s birthday. The state of Alabama played a critical role in the Civil...
Read More
Featured Locations & Events
Whether it's enlightening your mind to our state's past or walking in the footsteps of iconic figures, Alabama has some of the greatest history experiences waiting for you.
Find an Alabama History Experience
Explore history locations and attractions you should visit the next time you're here.