Food & Drink
Experience world-class culinary masterpieces from award-winning restaurants all across the state. Fine dining establishments and hidden gems house one-of-a-kind delights that will have you wishing your meal will never end. From barbecue that's so tender it falls apart in your mouth to French-inspired cuisine that will transport you to a whole new world, Alabama's culinary scene will not disappoint. And, if you like craft beer, the best is brewed here. Grab your loved ones, pull up a chair and take a minute to savor the flavors of the Alabama food scene.
Alabama Serves Up Some of the Best Catfish this Side of the Mississippi
Drive down any backroad or off-the-beaten path in Alabama and you are bound to come upon a catfish restaurant. Here catfish is just as popular as our barbecue. It's mainly served fried or grilled and typically with a side of hush puppies. It's one of Alabama's most authentic dishes that can be traced back to the 1960s and its humble beginnings in Greensboro. According to Encyclopedia Alabama, over 3,000 people are employed in the industry with Hale, Dallas and Greene counties having the highest catfish production. So while you're road-tripping through the state, make sure you take time to have lunch or dinner at some of our favorite catfish restaurants:
This restaurant is located in a rustic log cabin at the Crossroads of Sand Mountain in Rainsville, Alabama. Locals and travelers alike love Katy's fried catfish. The restaurant is open Monday through Sunday until 8:00 pm.

David's Catfish House- Monroeville:
Headquartered in Monroeville and founded by David and Sadie Ross, this mom-and-pop catfish restaurant has been serving its famous catfish and cheese grits for 40 years. Their cheese grits have been named one...
Read More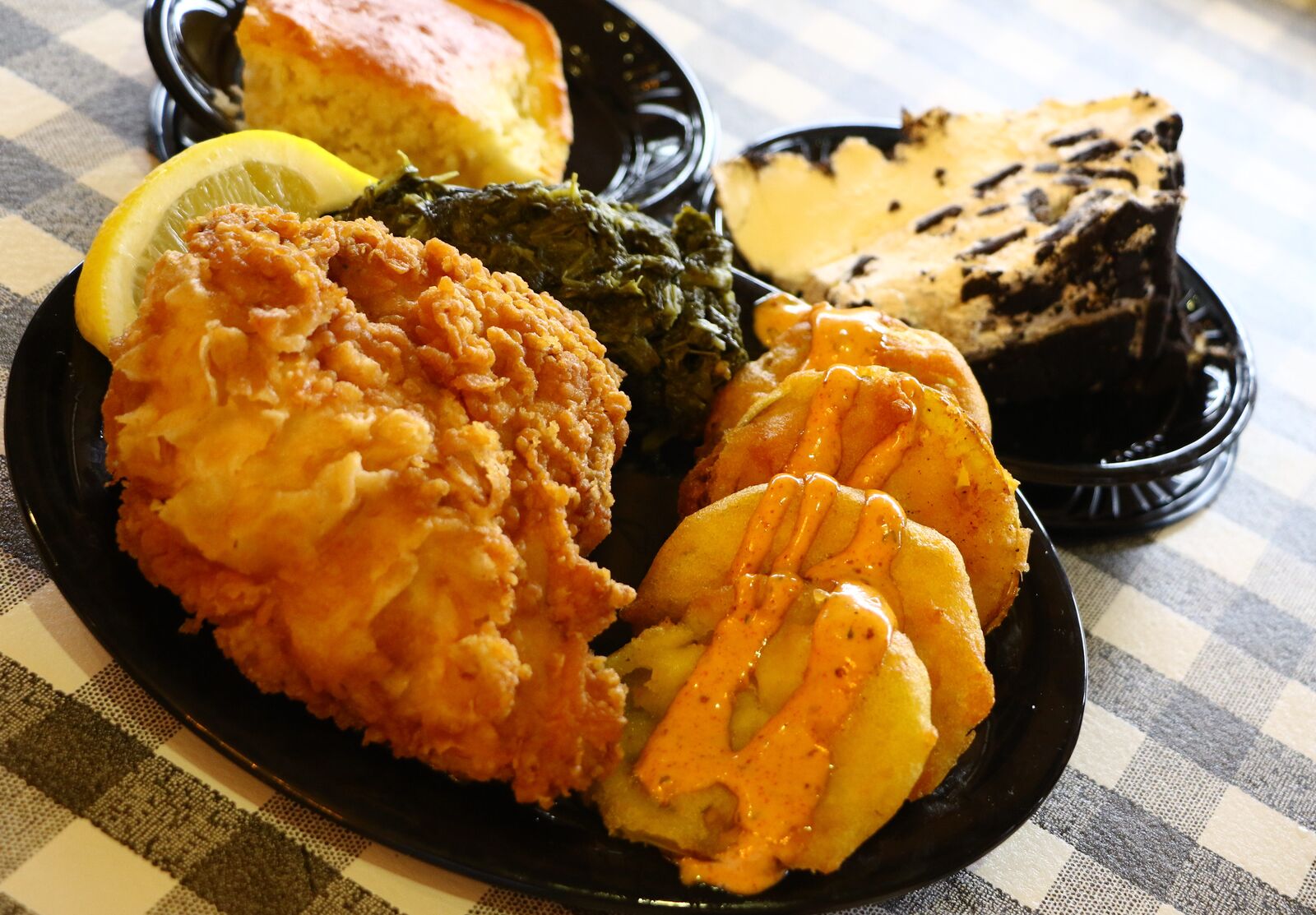 Taste the Freshness
Go shrimping, pick peaches and fry up green tomatoes. Tables overflow with what is grown or caught nearby.
Read More
Featured Locations & Events
Whether it's seafood on the Coast or a craft beer in Huntsville, Alabama has some of the greatest food and drink experiences waiting for you.
Find an Alabama Food Experience
Explore food and drink locations you should visit the next time you're here.