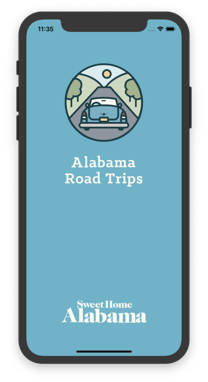 Find the perfect trip with Alabama Road Trips app for iOS and Android
With dozens of different road trips to browse and consider, the Alabama Road Trips app can lead you to anywhere you feel like traveling! Download the app and discover a scenic drive along the coast, experience a historical tour of Alabama's capital, and embark on a family-friendly adventure in the mountains. When you download the Alabama Road Trips app, you'll see that it's user-friendly and packed with information. If you're a culinary enthusiast, you'll be thrilled to learn that our 100 Dishes to Eat in Alabama and Alabama BBQ Trail content are both fully integrated into the app! Just select a road trip from the list, and the app will give you detailed maps, directions, and information about the locations you'll visit along the way. Get the free app today and save your favorite road trips to share with friends and family, too! You'll never miss a great Alabama experience with this app.


App Features
Plan your upcoming road trip(s) in Alabama
Identify the best route to all of your favorite destinations in Alabama
Create a custom profile allowing you to come back to view and edit any road trips you have made in the past
Choose from dozens of road trips to any of Alabama's signature cities and destinations
Live it like a local, with tips on the most authentic Alabama experiences in each community
Browse potential road trips by destination, such as cities or beaches
Find places to stay, eat and explore in each community
Search for road trips catered to specific interests, such as dining, shopping, history, arts, outdoor activities and many more
Find nearby road trip suggestions when you're already in Alabama
View a statewide map of interstates, cities, towns and suggested road trip destinations
Select your favorite road trips and save your favorite locations to your upcoming road trip
Browse the 100 Dishes to Eat in Alabama by city, cuisine or restaurant
Bookmark favorite Dishes and share them on social media
Submit your own photos and reviews of famous Dishes
Follow the Alabama BBQ Trail to find information about the best barbecue restaurants our state has to offer
App Showcase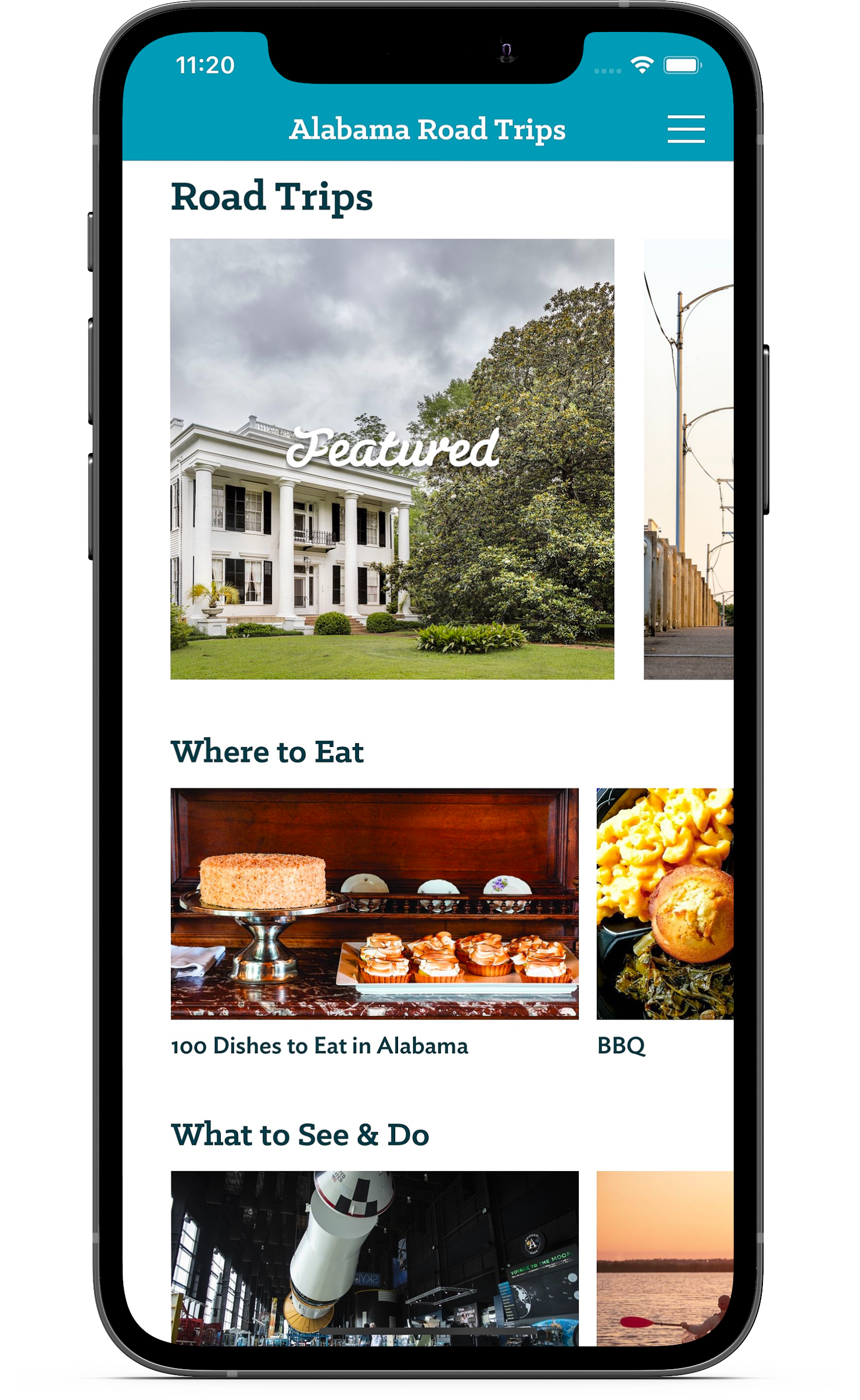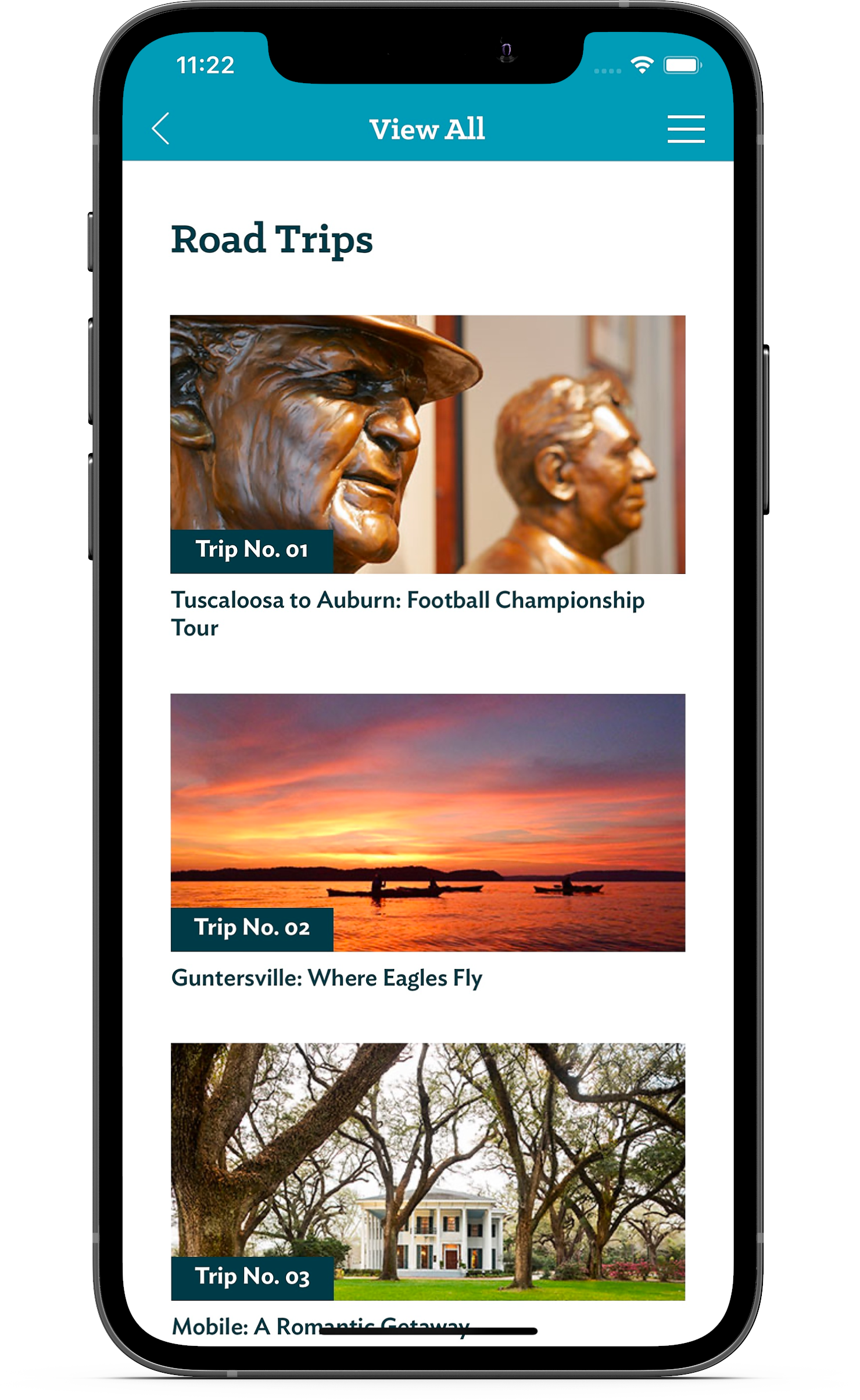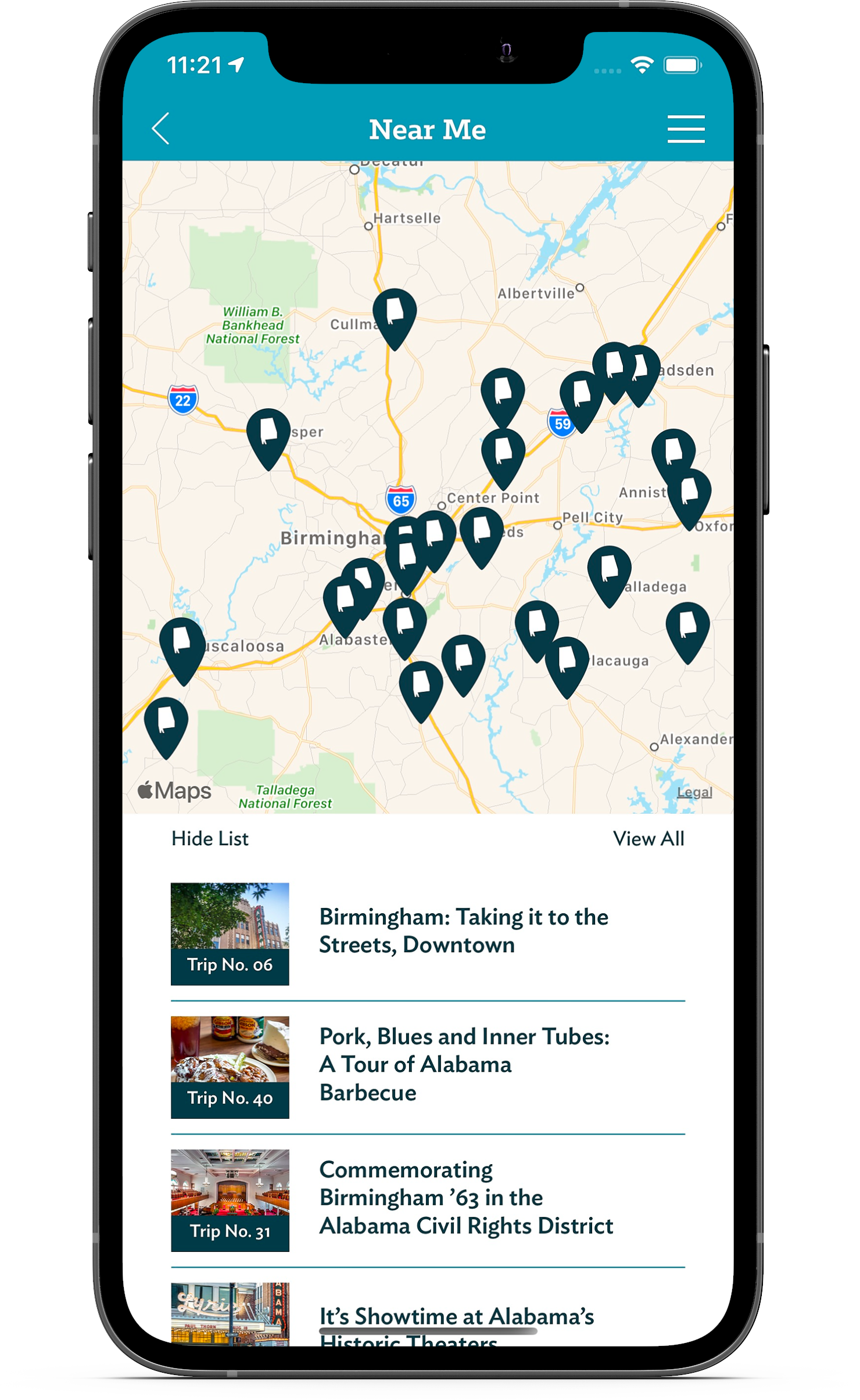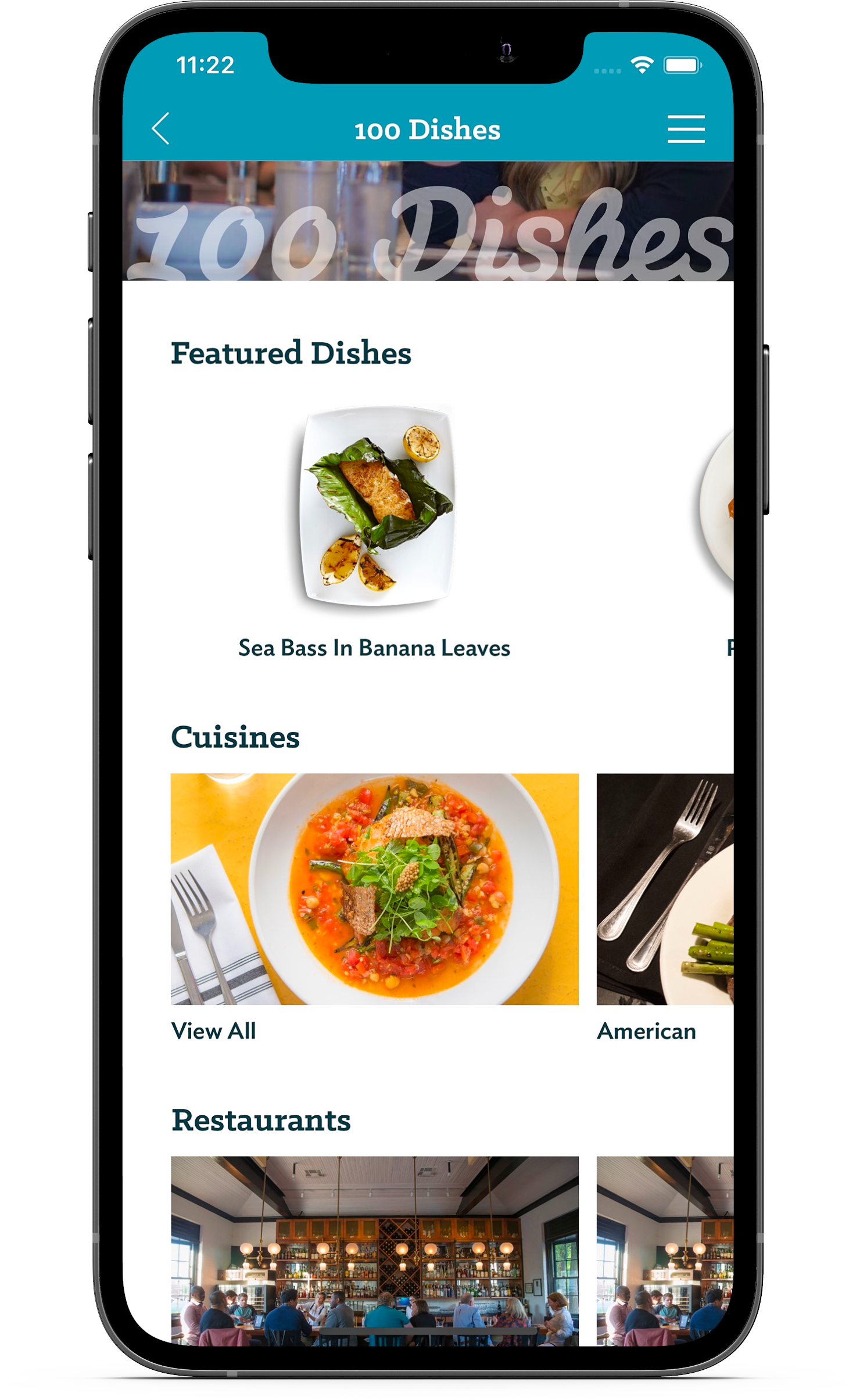 Download the free Alabama Road Trips
app today to get started.