HERObike
Begun in 1994 by a group of committed citizens who wanted to strengthen their community by focusing on family, HERO works to end rural poverty. As part of their mission, the group partnered with Project M to create HERObike in 2009.
Since then, these bamboo and carbon fiber bicycles have redefined what it means to make, all the while creating new economic development opportunities in the town of Greensboro. If you sign up for their bike-making workshop, you'll discover that the best bike is the one you make for yourself.

A CHAT WITH HERObike

Tell us about what you make.

HERObike builds handmade custom bamboo bikes and skateboards with locally grown bamboo. We specialize in simple DIY products so neighbors can stop by to build a bike to take home right in our shop.
Tell us about your background. What brought you to Alabama in the first place? Are you native or a transplant?
The HERO non-profit started in 1994, and our bike shop opened in 2009. We have been building bikes ever since. Bamboo was brought to Alabama in the 1860s from China and now feels like it has always been here. Having such a ready supply of building materials keeps us busy every day!

You could make your product/service anywhere. Why do you make things in Alabama?
Greensboro has a youthful spirit that embraces innovation. This is the best place in the nation to build innovate products. Affordable real estate, a picturesque historic district and a walkable downtown inspire us to do our best work! Building a bike across the street from PieLab doesn't hurt. A slice of coconut cream pie during break time never hurts!
What inspires you to make your product/service? Was Alabama behind any of the inspiration behind your product/service?
Bamboo is plentiful in this area. Our innovation partner, Prof. Lance Rake at the University of Kansas, Industrial Design, brings the best of university knowledge to our small rural town. At HERObike we are inspired to work with the KU Jayhawks to build a stronger community right here at home.
What do you think makes Alabama makers different?
Hard work, low-cost labor and design innovation help to create a distinctive maker community here in Alabama. I am amazed every day to see what new things are being made all around us.

Which Alabama makers inspire you?
There are so many makers we follow. We are big fans of MAKEbhm and also Standard Creative with Jared Fulton and Bruce Lanier!
Explore the area
Marion & Greensboro: Interesting People, Places and Food
The Tombigbee River Valley
Greensboro
Greensboro Events
For more information visit: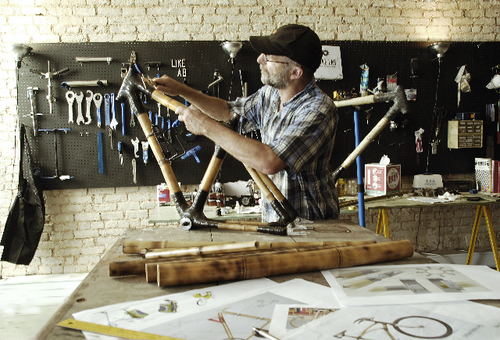 Video provided by HERObike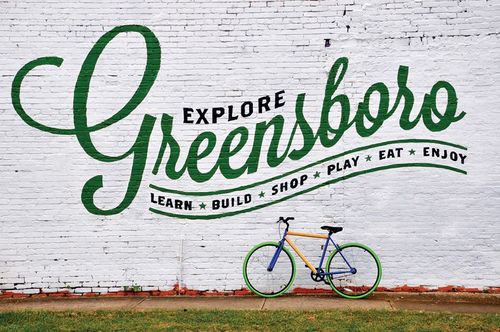 Unless otherwise stated, photos provided by HERObike