12th Annual Halloween Spooktacular and Monster Mash Ball at CHOM!
October 19, 2017 in Tuscaloosa , AL
5:30 - 7:30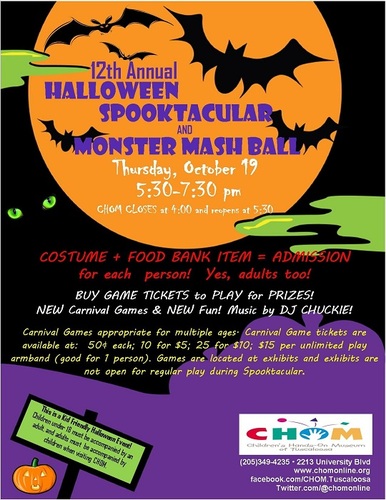 website
COSTUME + FOOD BANK ITEM = ADMISSION for each person! Yes, adults too! BUY GAME TICKETS to PLAY for PRIZES! NEW Carnival Games & NEW Fun! Music by DJ CHUCKIE! Carnival Games appropriate for multiple ages.