New Market BBQ
Restaurant
Not only do they cook pork, ribs, brisket, chicken and turkey in their pits, but owners Libby and Kelly also have developed recipes for smoked mac-and-cheese, baked beans and roasted fresh corn. Folks come for some pretty unusual barbecue dishes too like BBQ Sketti. And then there are the desserts. The couple makes all kinds of cakes from scratch, from strawberry, lemon and carrot cake to a Butterfinger cake. Their banana pudding has many fans too, but their best sweet dish may be the peanut butter pie. Give them a try and decide for yourself.
Wheelchair Accessible
For more information visit:
http://newmarketbbq.com
New Market BBQ
5601 Winchester Road
New Market
,
AL
35761
256-379-5525
Hours of Operation
Friday & Saturday 11 - 7 pm, Sunday 11-4 pm
Accepted Payments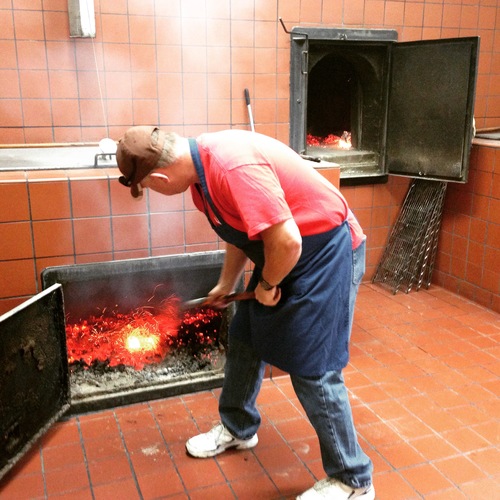 Still cooking BBQ the old fashioned way with Wood!
Video provided by New Market BBQ, Libby Webb
All of our desserts are made from scratch in house
Enter to win in our WEEKLY Cake Giveaway!
Try our Beef Brisket! One of 5 meats on our menu!
Our Smoked Mac n' Cheese is on 100 Dishes List!
Unless otherwise stated, photos provided by New Market BBQ