Alabama Beaches
Feel the sugar-white sands of our beaches.
From peaceful seclusion to an adrenaline rush and a bustling nightlife, you're sure to savor the pace on our fine, sugar-white beaches with turquoise waters.
Beaches & Gulf Coast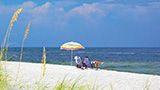 Gulf Shores
Enjoy turquoise waters, sugar-white beaches, Gulf State Park and Fort Morgan Historic Site and Museum.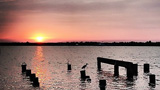 Fairhope
Rich with moss-draped live oaks, Fairhope offers boutiques, cafes, art galleries and panoramic bay views.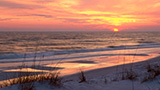 Orange Beach
Discover miles of white-sand beaches, bustling night life, Adventure Island, deep-sea fishing and The Wharf.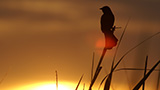 Dauphin Island
This relaxed island is known for bird watching, historic Fort Gaines and the Dauphin Island Sea Lab.
Top 10 Gulf Coast Experiences
Featured Gulf Coast Events
"The Shootout" is a six week songwriter competition that will again take place at The Hot Spot restaurant at The Wharf, in beautiful Orange Beach, Alabama. In its 3rd season, it kicks off on Monday, September 12th and continues every Monday until the finale on October 24th. Artists from all over the country may submit their application between now and August 8th via the shootout's website, for only $25. Out of the expected 200 applicants, 50 will be chosen by a panel of judges based on the artist's original songs submitted.
Savor fresh from the gulf seafood at the 45th Annual National Shrimp Festival during this four-day event that attracts over 300,000 people. This year the festival will play host to more than 80 hours of musical entertainment featuring a lineup of national, regional and local acts. There will be musical acts to please all palates, including Blues, Motown, Southern Rock, Jazz, Zydeco and Country. The music begins at 10 a.m. each day and runs through 10 p.m. Thursday through Saturday and 5 p.m. on Sunday.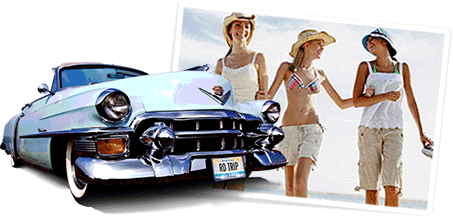 Alabama Road Trips
Alabama Road Trip No. 5
Soak up the sun on Alabama's beautiful sugar-white sand beaches.
Alabama Road Trip No. 3
If you're considering a romantic getaway, put Mobile at the top of your list.
Alabama Road Trip No. 16
Experience a girlfriends getaway on Alabama's Eastern Shore where the charming small town of Fairhope offers boutiques, bistros, art and the highest rated Marriott spa in the world just down the road. As you cruise along Scenic Highway 98 to Fairhope, you'll drive under canopies of oak trees draped with Spanish moss.